Loie's Wrong: Keep is an Evernote-KILLER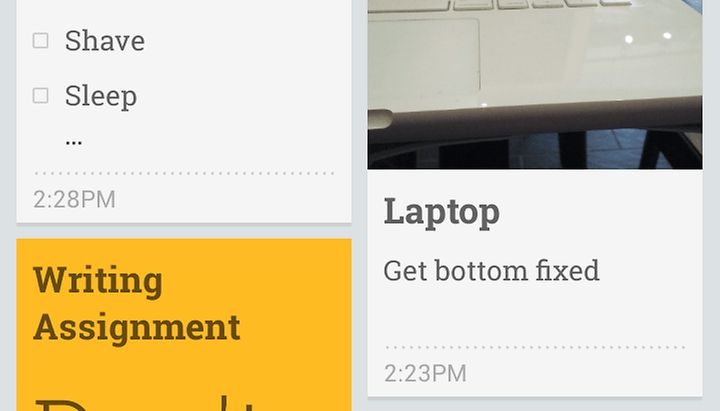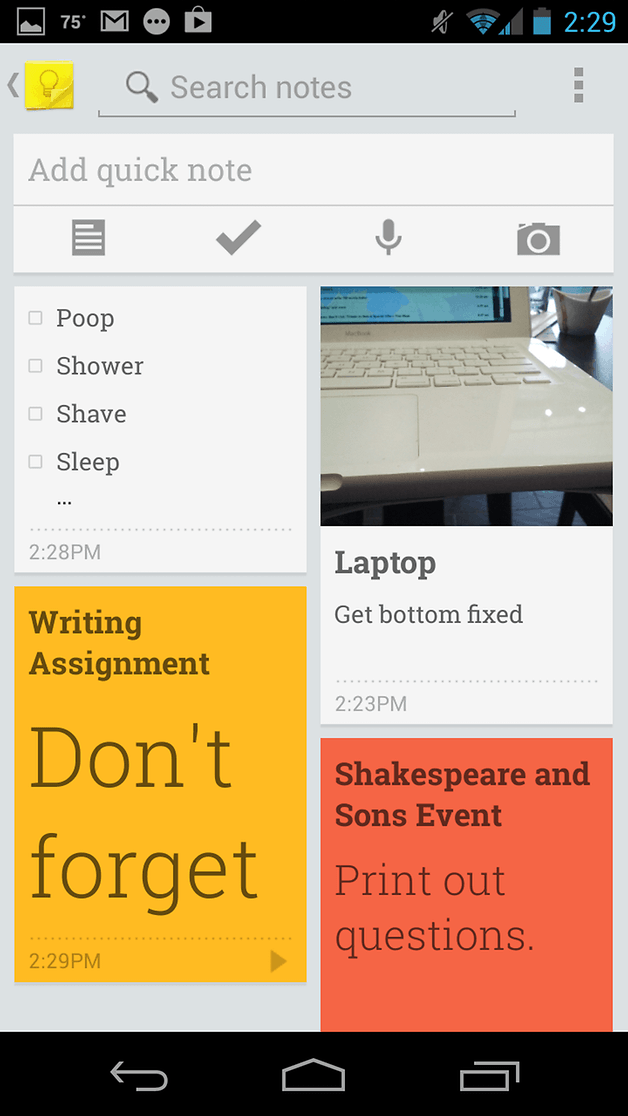 Watch out Evernote and Any.Do…Google has just dropped a bomb on your business models.
We are now, more and more, using our phones to organize our lives. The success of Evernote and Any.Do testify to the growing popularity of apps that help you get things done. Now Google is entering the realm of utility apps with a much-needed app called Google Keep.
Think of Google Keep as a more aesthetically-pleasing version of Any.Do and Evernote. You can remember things one of four ways – by writing a note, creating a check list, recording a video message or taking a picture. Once you're done, the app displays your to-do items in cascade of multi-colored mosaic tiles. You can re-arrange the homescreen by dragging and dropping. It looks a little bit like Pinterest or Flipboard. It's fun, it's easy – it's an Evernote killer.
Sure Evenote was first, but Keep gets the job done better. The app auto-syncs your data with your Google account, and To-Do items also appear in your Google Drive at drive.google.com/ keep – where you can also add more notes. Evernote has a web site, but it's nowhere near as conveient as using Google Drive. There are also convenient widgets that allow you to see your to-do items on your lockscreen or homescreen.
Overall, it's a beautiful and helpful new app which could easily bite into the downloads of Evernote and Any.Do. Not only does it offer a more aesthetically pleasing package, but it also syncs with one of the most-used Google apps ever – Google Drive. Evernote can't compete with that. Still, there are a few features lacking, including Any.Do's alarm reminders and the cute "plan your day" feature which displays your to-do list every morning with a theme. But overall, Keep just upped the compeition in a big way.