UPDATE: Google Keyboard Released For Android 4.0 And Above We have seen our fair share of third party keyboard apps on the Android platform, where one of the more famous ones would be Swype. Well, Google has not been sitting down with their hands folded, as their highly innovative Google Keyboard that first appeared on Android 4.0 Ice Cream Sandwich and subsequent operating system updates is now made available at the Google Play Store as a standalone app, ensuring you get to enjoy a smarter and easier typing experience on your compatible Android-powered device.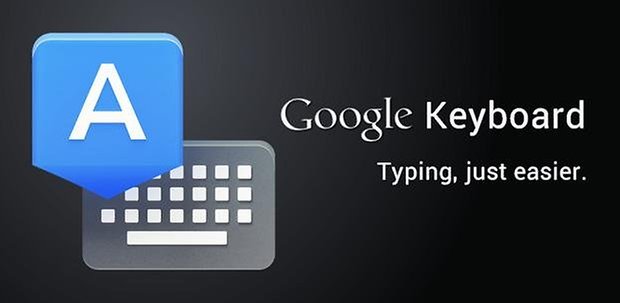 Just make sure that your Android device runs on Android 4.0 Ice Cream Sandwich at the very least, and you are good to go, being able to enjoy the Nexus typing experience on your smartphone or tablet. The Google Keyboard for Android app itself weighs in at 15MB which should be a cinch to download and install.
Google Keyboard would also be accompanied by Gesture Typing that allows you to glide your finger over a bunch of letters to form a word. Want to enter a space? No problem, just lift your finger and that space will magically appear. Other features include automatic error correction and word predictions. Apart from that, you might find yourself in situations where composing messages might be tricky with one hand, so just tap the microphone to compose messages with Voice Typing instead.
It will be accompanied by dictionaries for 26 languages in addition to keyboard layouts for a dozen other languages, all in all delivering a fast, accurate, and reliable typing experience. Since Google has done its part to ensure that Android is an open platform, the more picky among you can customize your device according to the way you like it, so picking your own keyboard is another option, and with Google Keyboard being made available, you must surely be spoilt for choice now.
While Google Keyboard is already available on the Google Play Store for English-speaking locales, it will arrive in other countries in due time. Oh, it's free just in case you were wondering.
Download the Google Keyboard app now!
[Update: 6.20.2013]
Google has released an update to the keyboard. Although the changes are pretty small, it's a welcome site to all users who have downloaded this keyboard to date:
Vibration levels have been optmized based on pressure of touch
Varius bugs (settings and language based) have been fixed.
In addition, they keyboard is now available more countries! Hurrah! For those who need a work-around fix, you can always check out the APK here from Android Police.