Google Keyboard is now called Gboard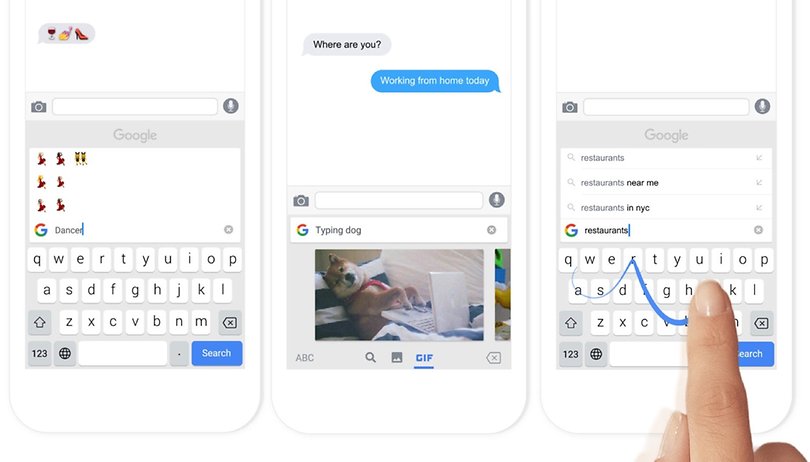 In the coming days, Google is throwing the classic keyboard for Android overboard and replacing it with Gboard, which has already been available for quite some time on iOS. It's not just a rebranding or a name change, there's a range of new functions as well.
Gboard has been around since May of this year for iOS. For Android, there was no way to get the keyboard with integrated search and a GIF button built-in. Things will change tomorrow as Google is finally releasing the keyboard for Android.
In addition to the integrated Google search function and the GIF search engine, there is also a dedicated emoji button, which can be disabled in the settings like the G search button. Gboard supports multiple languages, and word suggestions are much improved because of this for multi-lingual users.
Back in May, I had started using Gboard on my iPhone, and it actually managed to push Apple's standard keyboard aside and become my primary keyboard. I'm happy that I'll now be able to use the same keyboard across all of my mobile devices. I find the integrated search particularly useful for daily WhatsApp messaging, as now I don't have to leave the app to do a quick search for a restaurant in my browser.
Long story short, just try it out. The APK is available, but it hasn't officially arrived in the Play Store yet.
What do you think of the new Gboard? Do you think it's enough of an improvement over the Google Keyboard for Android?