 Google Launches Global Anti-Homophobia Campaign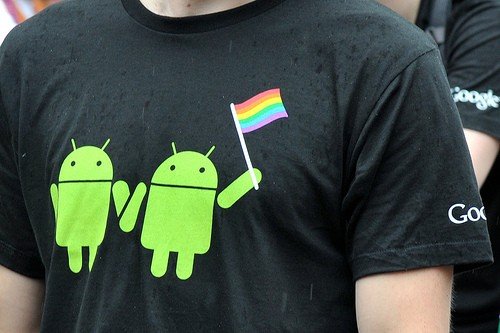 Google's gone gay, globally.
The company has announced it will no longer stay silent about anti-gay laws in the countries where it does business. Google has launched a campaign that intends to support gay employees both in-and-outside the office and will initially be working with NGOs and human rights organizations to change policies in two countries where gays have limited rights: Poland and Singapore.
The campaign isn't just a PR stunt but also good for the busines, argues Google's Mark Palmer-Edgcumbe. The Google executive notes that the company has on numerous occasions wanted to place a highly-skilled gay employee in a particular country, but couldn't because of that country's anti-gay policies. Google is targeting Singapore, especially:
Singapore wants to be a global financial center and world leader and we can push them on the fact that being a global center and a world leader means you have to treat all people the same, irrespective of their sexual orientation.
Google has always been a good place to work for gay employees. In addition to participating in pride parades for years, company head Sergey Brin came out against Proposition 8 in California and has also extended equal benefits to gay partners in countries where they lack tax equality. It's unclear just how Google will affect change in its campaign, but it does have the unique benefit of being able to disseminate its message to a huge number of people very quickly.