Google+: Location Sharing to Outer-Space and Beyond!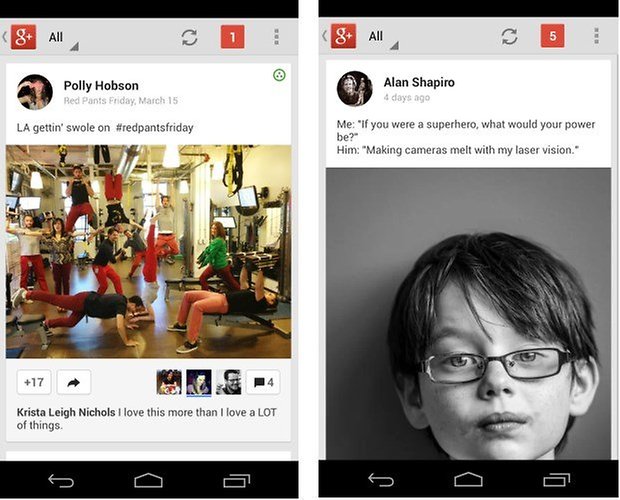 Google has updated lots of its features and has added new ones too! It's offering a new app for Android, which will have received a real tune-up in four major areas: photos, posts, profiles and communities.
Now you can do more than simply post pictures on Google+, you can edit them too! You can rotate and crop and apply various filters. You've got other basic features like saturation, contrast, brightness to name a few. It's also easy to compare the new and improved one with the original.
Posts have also gotten a nice fixer-up where you can post more in less time. They've polished things up and included more text in each post. When you want to see the source video or link, you just need to tap on the post. I found the 1+ aspect wasn't living up to its full potential and seemed quite hidden. Apparently now they've made some changes here to make this aspect, along with resharing and comments, more apparent. They've also made swiping inline through galleries possible.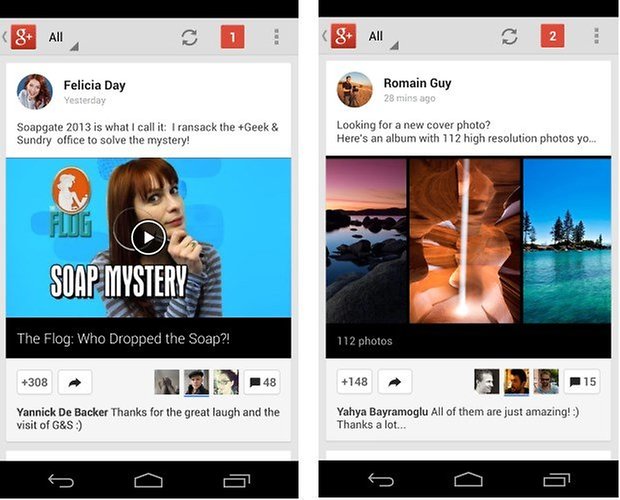 What I find really cool (or possibly a stalker's dream) is the fact that you can display your current location on your profile. If you give someone the key to your profile, they can see your exact whereabouts on Google Maps. What's even cooler is the fact that you can see where astronauts in space currently are floating around. Apparently, when looking at Chris Hadfield's profile, you can see the exact location of the International Space Station!
They're also offering more tools to organize your communities from your desktop, by giving you the capability to adjust the volume of community posts or to invite people.
You can find this new version in the Google Play store.
What do you think of the new version?