Google Teaming up with Waze to Shorten Your Commute Last week, Google bought Waze – a Tel Aviv-based map app – for $1.3 billion. The app uses data from its network of users in order to provide prescient information about traffic caused by road work, accidents and weather.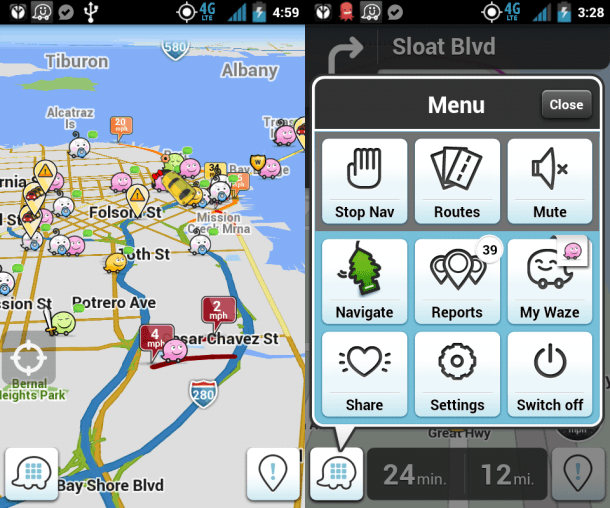 Google published a blog post on the acquisition entitled "Google Maps and Waze, outsmarting traffic together." In it, they say that they're excited to enhance Google Maps "with some of the traffic updates provided by Waze" while enhancing Waze with "Google's search capabilities."
Waze works like this: after you've installed it, the app senses when you're in traffic and automatically sends information about your speed and location to the company server. Utilizing information from over 40 million subscribers, the app then creates a map of where the traffic is, and can help you navigate around it.
The app also has a social function, allowing users to see how close their friends are to a specific destination. Because of this aspect, the company was previously in talks with both Facebook and Apple. When those deals fell through, Google swooped in.
Overall, this is a happy story for everyone. Waze wins, Google wins, and soon we'll all win when we can cut down on our time in traffic. Given that a long commute time can negatively affect one's wellbeing, I'd say Waze's app is an important one.