 Google Maps App Now Displays Transit Info for Over One Million Stops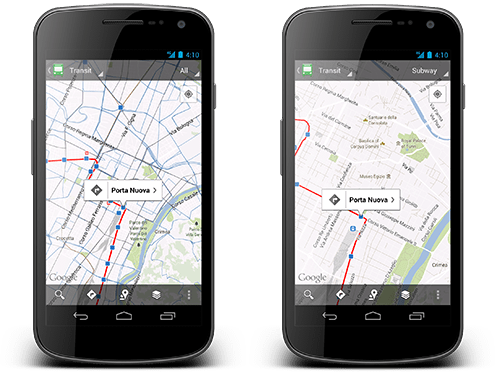 Google Maps for Android just got a lot more handier. The app now displays transportation schedules for more than one million transit stops worldwide in nearly 500 cities.
While that sounds amazing, the app still doesn't display the transit times here in Berlin. But if you live in New York, Boston or London (new!), you can expect full-functionality. The update also brings an improved Transit Lines layer that allows you to select specific modes of public transportation (like train, bus, tram or subway), while hiding the rest.
You can find handy transit information simply by clicking on the transit stop of your choice. The layout of the station pages has also been updated to be more useful.
This is an exciting update, especially for those stateside (and in Asia). Google Maps is fast becoming the only mapping / trip-planning app you'll ever need.