Google Maps Helps Abducted Man Find His Way Home After 23 Years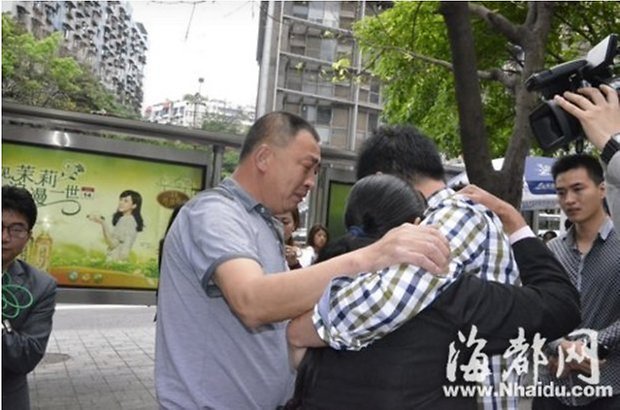 Now here is a "feel good" story to end your work week on a high note - a man named Luo who hails from Sichuan, China, was reported to be reunited with his family after more than two decades - 23 years to be exact. This is definitely a modern day Hansel and Gretel story, although there is no Gretel in this story, as he will step into the role of Hansel. There are no witches or gingerbread houses in this story, although Google Maps does play a starring role here. Luo was apparently abducted when he was five, while walking to kindergarten, where he was subsequently brought to a city located in southeastern Fujian nearly 1,000 miles away. How did Google Maps play a role in getting back home?
Since Luo was 5 at that point in time, he did not know the name of his city, with the only link to his past being a memory of two bridges that stuck in his mind every single night as he went to sleep. More than two decades after his abduction, Luo chanced upon a website which was set up just to reunite missing children with their families. Luo took the opportunity to put up a rough map based on his memory on the place where he grew up, and his effort was spotted by a volunteer shortly afterwards.
The volunteer informed Luo that there was a family in Guangan city who actually lost their son 23 years ago. Now that he has the proverbial breadcrumb to work on, Luo enlisted the assistance of Google Maps in order to track down his neighborhood, where in Street View, he spotted the pair of bridges which was seared into his memory for the better part of two decades.
So far, we do not know whether Luo's adoptive family will have to face the music where his abduction is concerned, but at the very least, Luo's ordeal is finally over. I am quite sure that the team at Google Maps would definitely read this heartwarming story with the possibility of a tear running down their cheeks.
Of course, there is also the million dollar question, "Why not Apple Maps?" I suppose the humorous take would be that someone else in Luo's shoes decided to pit his or her luck with Cupertino, and you never heard from that person again. Sorry, I could not resist that considering this is a pro-Android site, so I would want to live up to certain formalities :)