Google Maps: Your New Favorite Museum Tour Guide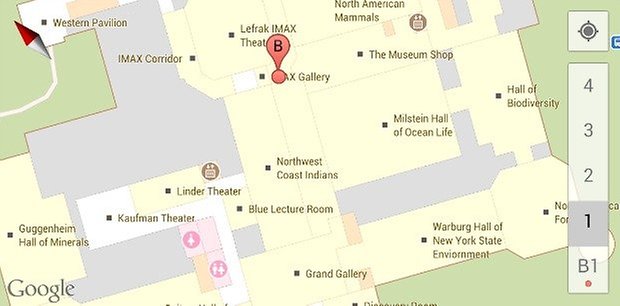 If you're reading this blog post in the planetarium of the American Museum of Natural History and would like to find the dinosaur exhibit, Google has you covered.
Twenty popular museums, including the de Young Museum in San Francisco, the American Museum of Natural History, the Philadelphia Museum of Art and all 17 Smithsonian Museums in Washington D.C. have been mapped by Google as of yesterday. To open a floor plan, all you need to do is open Google Maps on your Android and zoom in on the museum of interest.
In addition to mapping these popular tourist spots, Google has already mapped the White House and begun scanning some of the world's greatest works of art into their Art Project database (which you should seriously check out)
At this point, I think it's safe to say Google has out-classed its competitors and become a truly public service, in the same vein as BBC or NPR. Long live Google!
(Top photo: American Museum of Natural History)