Why Apple's Holy War Against Google Maps Has Me Worried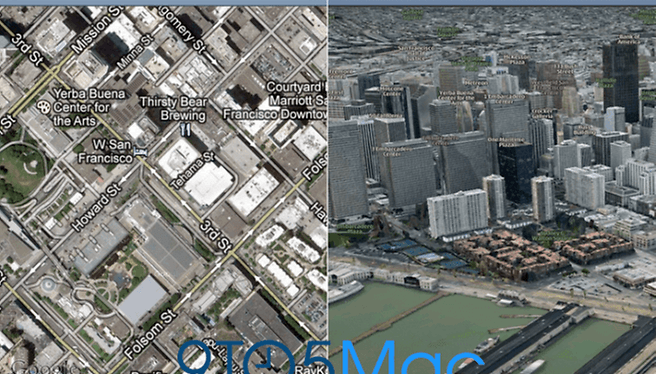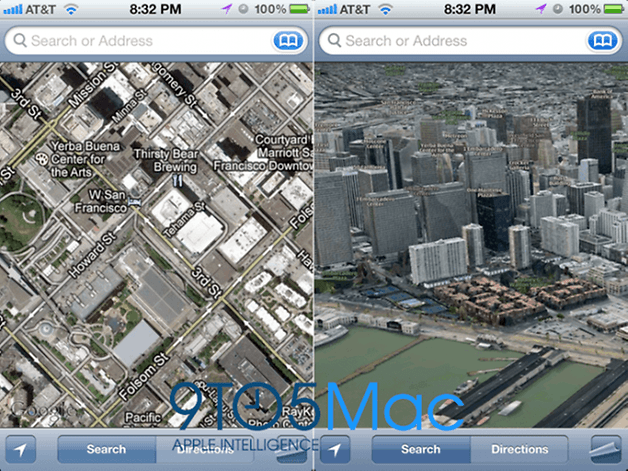 The more things change, the more they stay the same.
Even after the passing of Steve Jobs, Apple is still fighting a holy war against its greatest nemisis: Google. Android remains the main threat against Apple's iPhone, and Apple would like to rid itself of all traces of anything Google. But since they can't ban users from using Google search, they're trying to do the next best thing: banish Google Maps.
Currently, Google Maps comes pre-installed on Apple's iPhone, and is called simply "Maps." But Apple is loathe to let Google make money off the location queries posed on this map app, so rumor has it they're developing an alternative. This new map app – which will likely be unveiled at WWDC – will replace Google with OpenStreetMap. But instead of sucking, rumor has it that Apple's new map app will one-up Google.
Apple is apparantly developing a 3D alternative to Google Maps that will be a "much cleaner, faster and more reliably experience, " according to Mark Gurman at 9to5 Macs. The mapping app will include C3 technologies to create "incredibly high quality and detailed 3D maps" based on declassified missle targeting methods. The result? 3D renderings of cities that users can fly through, rotate and zoom in on.
Take a look at these preview videos:
Holy mother of awesome.
If these rumors are true – and they tend to be, especially since Apple's acquisition of C3 is already public knowledge – than Google is in some serious s***t. This could be another feature, besides Siri, that ends up breaking iPhone sales records. And it would be an Apple exclusive.
But I have my doubts. For one, users love Google Maps already. Stepping between users and a service they love simply out of spite is ridiuclous (meaning, something Apple would clearly do). Also, more importantly, there's no way Apple will be able to provide the same services as Google Maps in a brand new app. When you search for something in Google Maps, your search query sifts through thousands of Google databases. Apple can't replicate this data without years of search queries. So the new mapping app could end up being a pretty little thing that's actually fairly worthless (which, in its way, sounds like many Apple products). But if Apple ends up pulling this off, perhaps by incorporating mapping data from another source, it could end up being a huge threat to Android.
I mean, it's 3D. And it looks amazing.
We'll keep you posted...