Google May Pay Apple $1 Billion to Remain iPhone's Default Search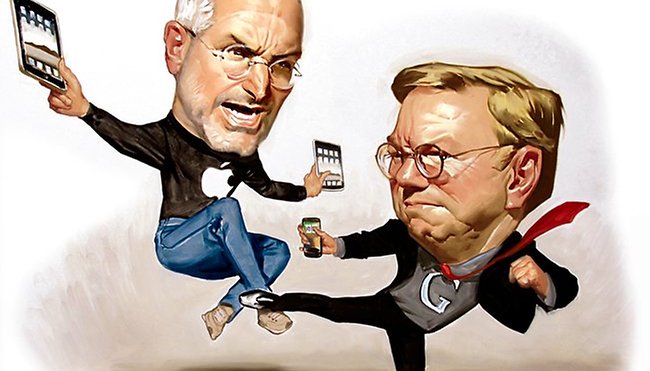 Google and Apple are like a divorced couple who have been forced to continue to share the same house. While the companies duke it out in courtrooms, they're still reliant on each other. It's a conflictual symbiotic relationship, summed up most recently by the report that Google is going to pay Apple $1 billion to be the default search engine on iOS. (What were they going to use instead? Bing?)
Google has always paid Apple a fee for being the go-to search engine on iOS devices, but never this much. As recently as 2009, Google paid *just* $82 million for the privilege. To put the $1 billion in perspective, Google pays the Mozilla Foundation $400 million to be the default search engine on the Firefox browser. They also have a deal with Opera, but we don't know how much they ask for.
Google still won't get the lionshare of profits generated by advertising and data collection. They'll get only 25 cents for every dollar in advertising revenue and data collection Apple makes through Google search. But the user data Google is privy to is priceless, and helps them sell all of their other services and products.
While it may seem like a lot of money, Google generates more revenue from iOS products than from Android. Android generated less than $550 million in revenue for Google between 2008 and end-of 2011. Apple devices generated Google more than four times that amount over the same period.
The fact that the amount Google is paying Apple has jumped from $100 million to $1 billion over the course of the year indicate that Apple may have rejected Google's first offer, or that the company is working on their own search function and want to see how much they can squeeze out of Google before they unveil it. Or, more likely, Apple thinks itself as king and knows it can charge whatever the hell they want.