 Google Passes Microsoft To Become Worlds 2nd Most Valuable Tech Firm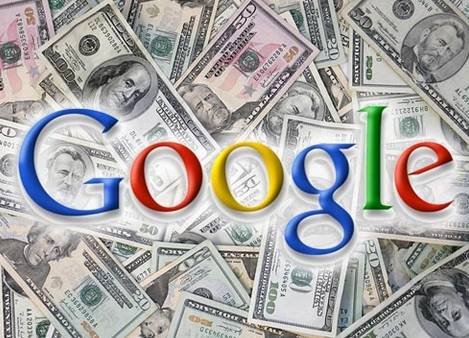 Around a week ago I reported on Google stocks hitting an all time high, which literally occurred just days after Android's 4th birthday, and 72 hours before Google's 14th birthday. Google is doing well folks. Let's rephrase. Google is doing insanely well. So well in fact, that the big G, the company behind everyones favorite search engine, Android, Google Maps, Gmail, Chrome (most popular browser as well), and so much more, has officially surpassed Microsoft to become the worlds 2nd most valuable tech company. WINNING.
This huge milestone occurred yesterday when Google's market cap rose to and closed at $249.1 billion, putting it comfortably ahead of Microsoft's $247.2 billion. Keep in mind that the amounts are still close enough to where they could switch back and forth, but as of now, Google has taken the number 2 slot away from Microsoft.
Google and Microsoft have naturally become extremely competitive with one another, and it's actually quite amazing to see what Google has accomplished in just 14 years. Microsoft's Internet Explorer browser (and all other browsers for that matter) has been dethroned by Chrome, Google Maps has literally changed the game in the navigation world, Gmail is one of the most popular email platforms, Android has dominant worldwide smartphone market share, and so many people use Google to search on the net that the term "let's check it on the web" has simply became "let's Google it". If that ain't power, I don't know what is.
Combine that with self driving cars, augmented reality glasses, super high speed internet connections, a new social network, an ever improving Office Suite, and a newly bought Motorola, and it's pretty safe to say that Google's future is looking pretty freakin good.
So now that Google is the 2nd most valuable tech company, who do they have their sights on now? Who holds the number 2 spot? That would be Apple folks, and they own it by a pretty large margin. As of now, their market cap is $624 billion, which is more than double than the 249 billion Google has now. But keep in mind that Apple has existed since 1976, and didn't achieve widespread success until 2007. So all in due time folks...all in due time.
So hats off to Google for delivering so many great products, great ideas, innovations, the worlds most popular mobile operating system, and for overtaking "the Godfather" of tech! Google is definetely the new kid on the block, and I feel very confident in making this prediction:
Apple will suffer the same fate alot sooner than you might expect.
Picture credits: makemoneyinlife.com