Google's update to mobile search is about to change the internet: is this 'Mobilegeddon'?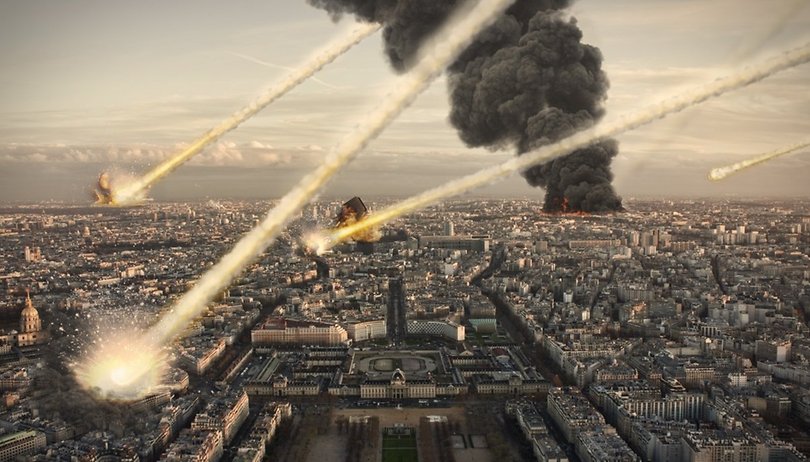 Noticed anything different about using Google search today? More crucially, have you been getting different results when you type the same search query in on your PC as your Android device? Well then wake up and smell the ashes, because you're experiencing the start of what's known as 'Mobilegeddon'. We tell you what this means for you - and whether or not it's really as apocalyptic as it sounds.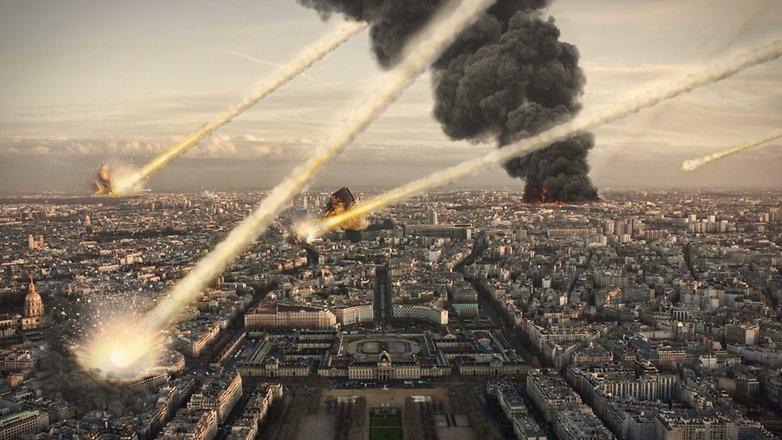 Back in February, Google announced that on April 21 it would change its search algorithms for smartphones (not tablets) so that they prioritized websites deemed 'mobile-friendly'. Mobile friendliness is affected by various factors, such as font size, resolution, and whether key content is contained within the width of a smartphone screen.
The fact that Google announced this algorithm means that it knows many sites will be affected. Last time Google announced an algorithm update was with Panda 4.0 in May last year, which was intended to weed out sites with poor-quality content. This update inadvertently destroyed some sites' rankings - like eBay and Ask.com - while helping others - like GlassDoor and Buzzfeed.
Will this mobile-specific update be as drastic? How will it affect you? Read on to find out.
Why is Google doing this?
More and more people are using the internet on their smartphones. Google estimates that 50 percent of its users' searches are carried out on mobile devices, and mobile internet usage has already overtaken desktop internet usage in India, South Africa and Saudi Arabia, according to Stat Counter. With mobile internet usage rising at a meteoric rate, Google wants to make its search engine as convenient for mobile users as possible.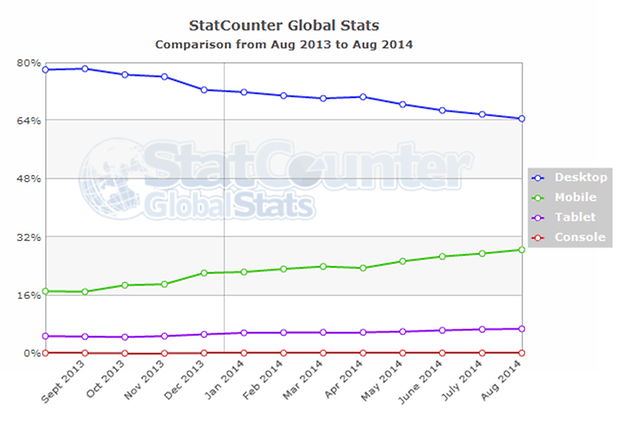 That doesn't mean Google is making these changes out of sheer altruism, of course. Google relies on advertising for most of its revenue, and its ad serving has not been nearly as successful on mobile as on PC. This change will make Google's mobile search page a much more attractive platform for advertisers.
Will my Google smartphone search results be completely different to those my PC?
Probably not. While this change will give a lot more weight to mobile-friendliness in deciding how well a site ranks in smartphone searches, Google reminded users that there are many more factors that dictate a site's ranking.
"While the mobile-friendly change is important, we still use a variety of signals to rank search results," a Google spokeswoman said. "The intent of the search query is still a very strong signal — so if a page with high quality content is not mobile-friendly, it could still rank high if it has great content for the query."
So if you're a regular user, the changes should be pretty minor, with some sites that rank well in your desktop Google searches dropping out of sight in your mobile searches. Of course, this is disastrous if it's your website that plummets in the rankings, hence it could mean 'Mobilegeddon' for many people.
Who will be most affected?
While much of the attention has been on small businesses who haven't created mobile-friendly versions of their websites, a study by Somo last week found that 40 percent of top websites in the world aren't optimized for mobile, and could be punished. Sites including American Apparel, Mail Online, the official EU website, and (amusingly) MI5 are among those whose rankings could drop for smartphone users.
We'll need to wait a few weeks or even months before the stats start rolling in to see how much of an effect these changes will have. If you own a site and think you've been affected by these changes, we want to hear your story, so please get in touch at robert.zak@androidpit.com.
How will Google's 'mobile-friendly' test affect my website or blog?
You can see whether your website is deemed mobile-friendly by Google at this Mobile-Friendly Test page it's created (AndroidPIT passes with flying colors). Just type your URL into the box and best of luck. If you fail the test, then Google can give tips on how to optimize your site, so you're not completely stranded.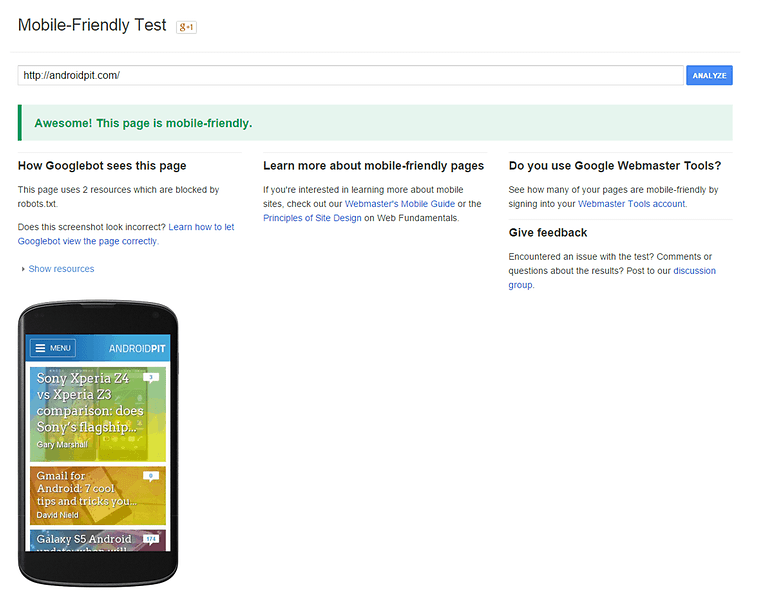 Is this the end? Is the internet going to implode?
Not for most of us, who will see small changes in the results that appear in our mobile Google searches. However, site owners and publishers who have failed to update their websites for Google by today could see their page visits plummet. While 'Mobilegeddon' is a bit of an exaggeration (sounds great though, doesn't it?), it could spell disaster for the non-mobile-friendly sites out there. We'll likely see the effects of this mobile-oriented update in the coming months.
Have you noticed any changes to search results on your Android device yet? Let us know.
If you're a blogger or site owner who's felt the effects of this change - for better or worse - then please get in touch at robert.zak@androidpit.com as we're interested to hear your story.