If you travel often, you need to know about this app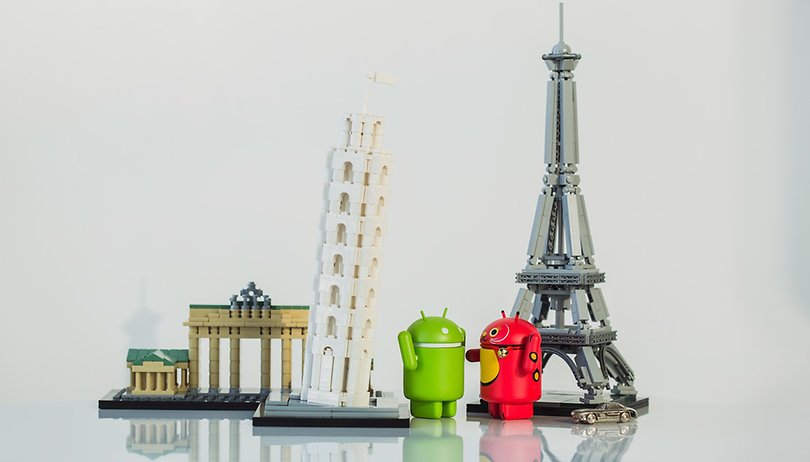 While some people like to travel without planning anything, improvising their itinerary day by day, most of us prefer to leave with a more or less clear idea of the different stages of our journey in mind. Did you know that there is a Google app that specializes planning vacation itinerary routes?
What is Google My Maps?
The name of the app pretty much says it all: it allows you to personalize your maps. The maps comes from Google Maps, but My Maps allows you to add your own custom markers or pins, called points, in order to organize your tourist route. For example, if you decide to go to Berlin, you can put a pin on all the places you want to visit in the Charlottenburg district, then do the same with the Mitte district, and so on. To organize things even further, you can color code different types of locations (red markers for museums, blue markers for landmarks or monuments, etc).
Of course, you can use this app in other contexts than exploring a new city, for example, if you plan to go running you can plot the route on My Maps, adding different finish lines to your laps along the way.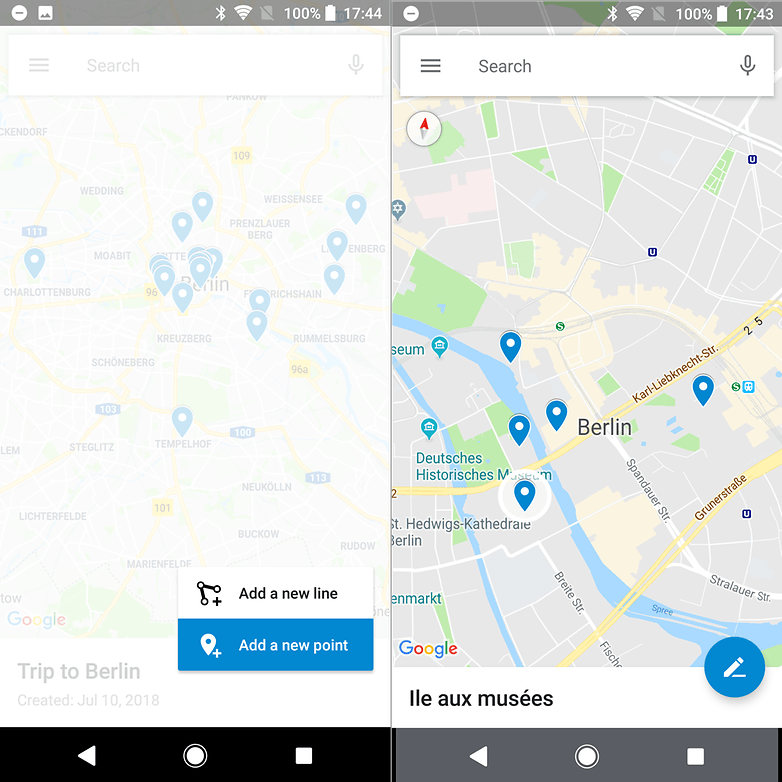 Best of all, you can share your maps with other Google users. They simply have to login with their Google account to see the itinerary you share.
How to use My Maps?
The app is available for free on the Play Store as well as on its official website in a web version. The service is particularly intuitive: create a map, give it a name and get down to business. Add pins which allow you to quickly locate the places where you wish to go (museums, restaurants etc). In other words, before your trip, you can search for the best restaurants on Google Maps and mark them as landmarks so that they remain clearly visible as you're roaming the streets in person.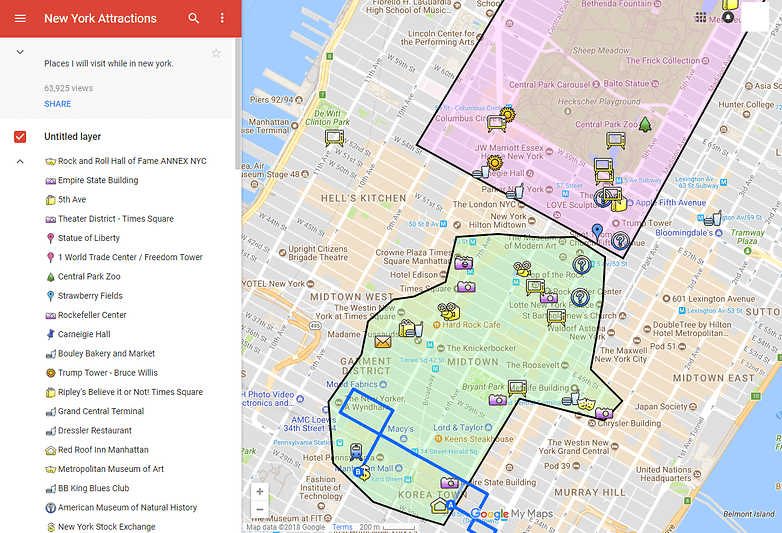 You can also use a line system that represents routes. The web version is more complete than the app because you can specify whether the route is on foot, by bike or by car. The app, on the other hand, simply allows you to draw a route. For example, you can organize the visits district by district by highlighting (via a color code) the bars and restaurants where you want to stop for a break.
For those who want to go further, My Maps is also compatible with Google Drive and, of course, you can access all Google Maps information on the places you go (opening hours, phone numbers etc). You can also add notes or even photos. Finally, it's impossible not to mention Google Trips, Google's travel app that goes even further.
Have you tried Google's My Maps app yet? What other travel apps do you find useful?