Google Naps shows best napping spots on Google Maps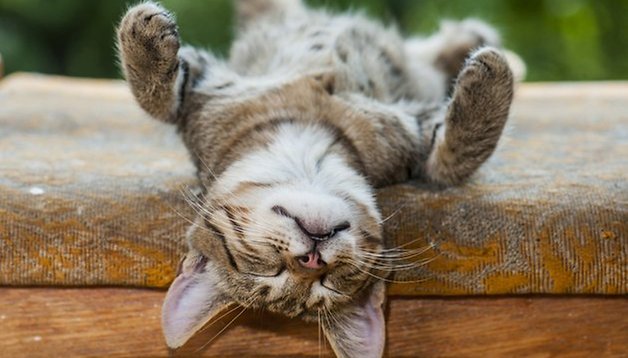 Some wintery spots of the world are starting to see nice weather, which means different things for different people: swimming, sitting on patios, doing outdoor activities etc. But one thing many of us love to do is take a nap outside in the sunshine. But finding a spot can sometimes prove to be problematic, which is why two Dutch developers have create their own Google Maps variant: Google Naps.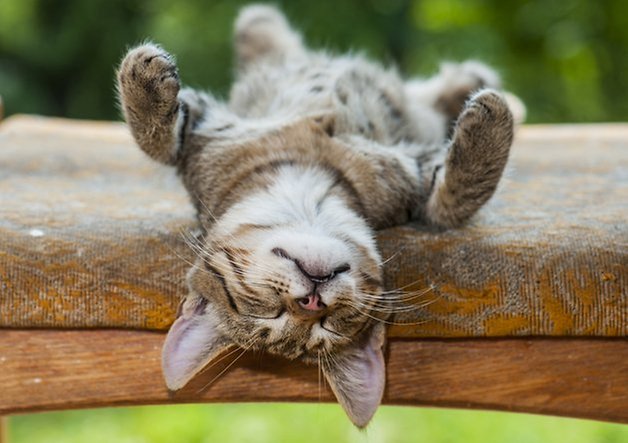 In your internet browser, type in www.googlenaps.info, and the site will show you the best spots around you to have a little shut-eye. This concept, created by the Dutchman Kakhiel & Venour with quite the sense of humor, did this on their own free time. And the cool thing is that it actually works! Whether you need a bench, a shaded spot of grass, a riverside or any other awesome spot to get some ZZZ's, these are added by other fellow-nappers and are all shown on Google Maps.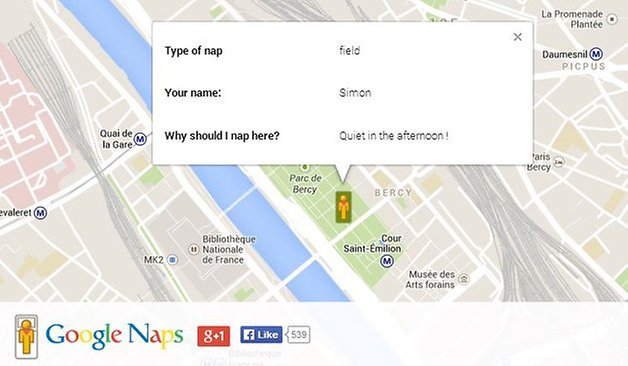 The developers did however take heed of the big G and have published this comical explanation in regards to their creation:
Dear Sergey & Larry (and other Googlers)

Hello, please don't be mad this is just a joke, a parody. We don't mean to damage your brand or anything, we just want to bring a smile on the faces of Google fans. So please don't take this to court, we only have a few hundred Euros in the bank. And we also don't want to go to jail because we're too busy with other things at the moment. But whenever you are in the Netherlands you can have a nap on our couch if you want, just e-mail us: kakhiel@gmail.com. We can also make coffee and bake eggs if you like that (for a small price).
While we wait for the actual app to appear, don't hesitate to add your own favorite napping spots to the map.