THIS Is The Google Nexus Tablet?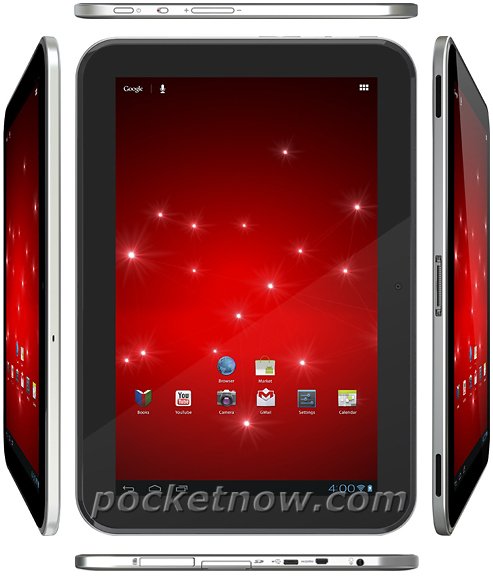 Yes, it's a tablet, yes, it's running Ice Cream Sandwich, and yes, it does appear to be stock Android. The photo's of this tablet didn't come with many details, but Pocketnow seems to think that there's a good chance that this is in fact the rumored Google Nexus tablet.
I mean, I get the fact that Google wants to compete with the Kindle Fire and with the iPad. But for me personally, a Nexus device should represent the BEST of what Android has to offer. A Nexus tablet in my mind is a 10.1 inch tablet running stock Android's newest OS and INSANE HARDWARE. I wanna see a quad core processor, a 5MP camera, mini USB and HDMI, and a 10.1 inch screen that's thinner than ANY tablet out there packed into a GREAT looking device. While this device isn't bad looking, it's not ground breaking like the Nexus One or Galaxy Nexus, and if the rumored price tag is true (below 200 USD), it seems that Google's Nexus line is becoming more about pricing, and not about the best of what they have to offer. I guess I just somehow expected more. I mean, the Transformer Prime is a GREAT looking device. Is this the best that Asus could do for Google's FIRST Nexus tablet?
Again, maybe this is all just another rumor when it comes to the long awaited device, but I somehow hope that even if it is a budget priced tablet that's made to compete with Amazon and Apple, that it gets a bit more of the traditional Nexus "sexiness" than what we see here.
Picture credits: Pocketnow