 Popular Science Names Google Now as Innovation of the Year
There's no denying the fact that Apple is clearly on to something with Siri. Almost everyone knows what Siri is, and what she does. It's a beefed up voice search feature that does all sorts of things. Personally, I think most of the basic features, like having Siri call you rock god and having her do various things is useless. You really can't take a few extra seconds just to schedule an appointment in your calendar manually?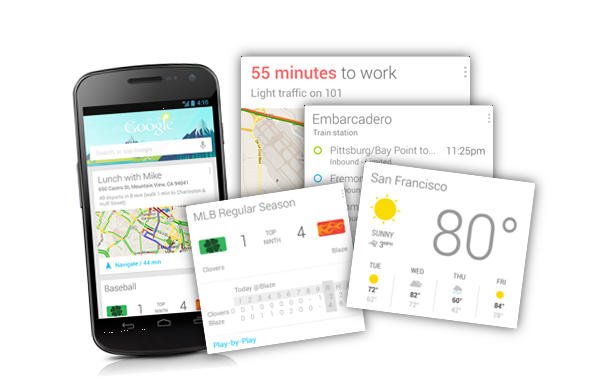 That is neither here nor there, however as Google has clearly trumped Apple in the voice search front. Google Now is one of the most innovative software features in recent history. There are an infinite number of ways that it can be used, and its full potential has yet to be reached.
Android lovers aren't the only ones who have fallen in love with Google Now. Popular Science just named the Google Now service as its Innovation of the Year.
Apple fanboys are certainly going to get upset by this report as quite a few of them think Siri does the same thing as Google Now. After you opt in, Google Now collects information from your habits, learning how you use your phone. It pays attention to your search inquiries, your calendar events, your travel patterns and even the locations you visit. Then it pulls information from the internet regarding all the data it collects, and updates you accordingly when something happens. If your favorite sports team wins their championship game, it will notify you. If there's an accident along your normal route to work, it alerts you.
Editor-In-Chief of Popular Science, Jacob Ward, had this to say about Google Now: "Voice interfaces like Siri seem outdated by comparison. With Google Now, you don't pull the phone out when an idea occurs to you. You pull it out when an idea occurs to it."
Just to compare, other products that have been named Innovation of the Year before include the digital camera, the Apple iPhone, and the App Store.
Way to go Google! Keep up the innovation in future versions of Android, and you'll be looking at lots of prestigious awards like this one!