Google Now Launches on iOS, Siri is Screwed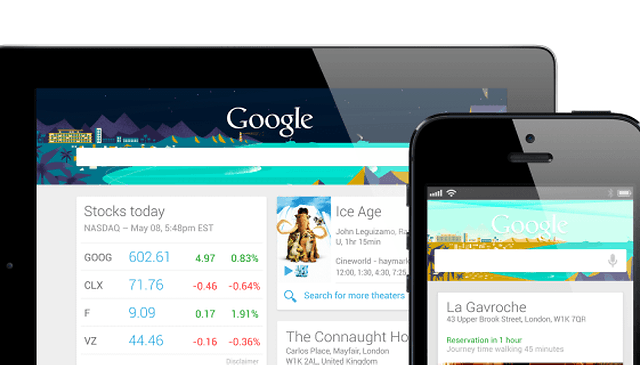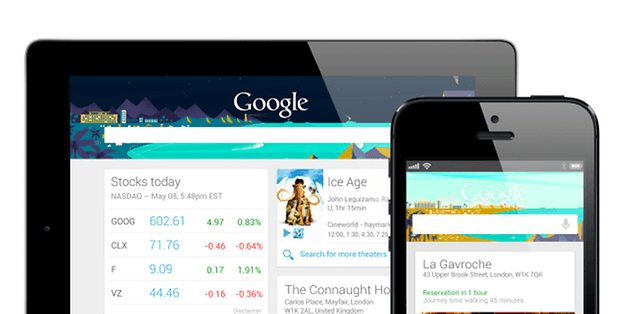 Siri has a new direct competitor on the iPhone, and its name is Google Now.
Android owners have been enjoying Google Now's mind-reading service for almost a year, but the predictive voice-searching app wasn't available in any form on the iPhone. That is, until today.
As of a few hours ago, Google has released a version of Now for iOS users to enjoy. That means anyone with an iPhone (a newer one, 'natch), can download the functions via an update to Google Services.
The app will allow Apple owners to see whether their flights are running on time, if a friend has a birthday coming up, and the fastest route to work, among lots of other helpful information.
You'd think Google would want to keep Google Now on Android, but naturally Google just wants to make as much money as possible by getting Google services on as many devices as they can.
Google Now will compete directly with Siri on the iPhone, which might have been why Google waited so long to release the update, knowing it would upset Apple's overlords. Siri doesn't have the ability to display information before users ask for it and is slower than Google Now when it comes to voice searches.
The update comes amid rumors that Google is planning on releasing a desktop version of the app as well.
Here's a list of all the specialized cards currently available to Google Now users:
Activity Summary (Walking and Biking)
Birthday
Events
Flights
Gmail: Events
Gmail: Flights
Gmail: Hotels
Gmail: Package Tracking
Gmail: Restaurants
Movies
News
Next Meeting
Photo Spot Nearby
Places
Public Alerts
Public Transit
Research Topics
Sports
Stocks
Traffic
Travel: Attractions Nearby
Travel: Time Back Home
Translate
Weather