Google Now adds suggestions for personalized shopping nearby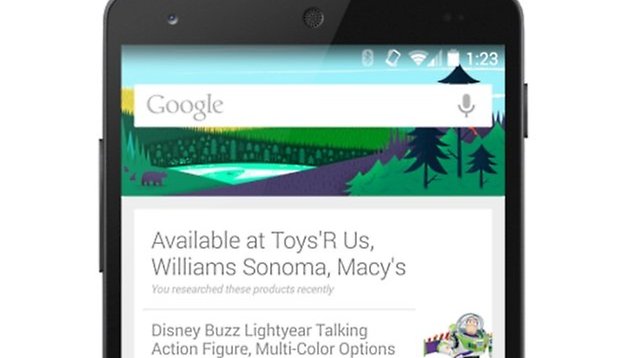 If you've been Googling something in advance of making a purchase, say a new laptop for example, Google Now can alert you when you are near a shop that sells that item. If you're a habitual online window shopper this might be the most annoying feature ever, but if you're looking for something specific it could just alert you to a bargain.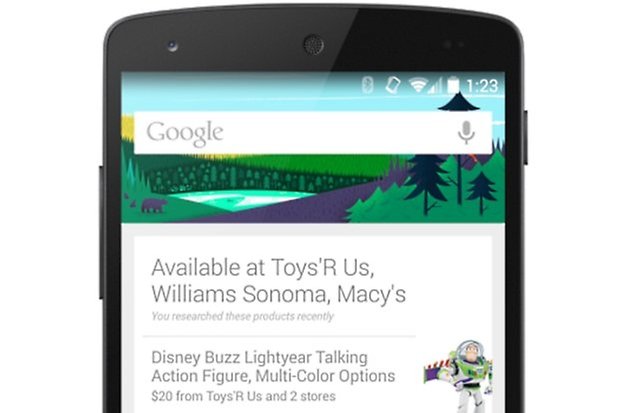 There doesn't seem to be an opt-in or out feature though, so it might get a bit overwhelming if you are a bit of an online shopaholic, with Google Now cards popping up for dozens of things daily, and it's unclear if there's a way to only have Google Now alert you when the item is on sale or priced below a certain threshold, like the RRP for example. Another issue might be how does Google know when you've actually bought something in a store and no longer want to be reminded? And what if you work near a shopping mall? Will you be getting endless notifications?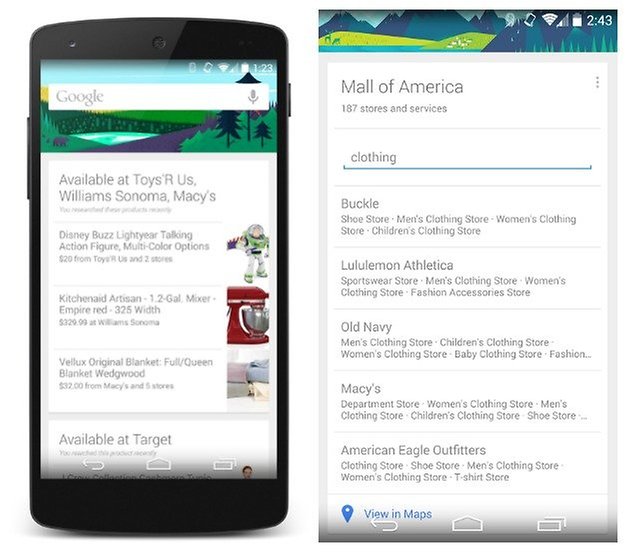 Personally, if I'm researching something online I tend to buy it online, so I'm not sure if this new feature is something that I'd find useful. I also search for a lot more things than I actually want to buy. I was looking a lot at quad-copters a while back but there's very little chance I'll actually buy one. Not to mention the fifty million phones I look up every day. Just how useful this feature is to the average person will depend a lot on their personal shopping and browsing habits and just how sophisticated Google has managed to make the card suggestion algorithm. If you want to check it out, jsut grab the latest update to Google Search and be sure to let us know your thoughts.
Do you think this a useful feature? What would you like to see Google Now do?