Google Now with Voice Fully Ported to Ice Cream Sandwich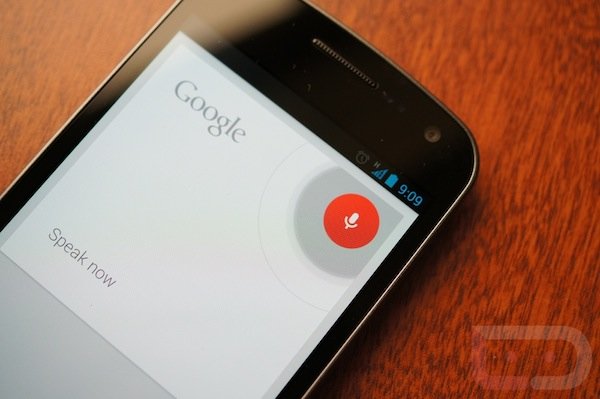 Google Now's Voice Control is the flagship features of the Android Jelly Bean update. It's a beautifully-executed service that allows you to search for nearby restaurants, access Google Music, and even record notes that are automatically e-mailed to your Google account. Here's a video of the service answering 40 different types of questions. Bonus: it's even faster than Siri!
Up until now, Google Now's Voice Control only worked on Jelly Bean devices, meaning a whole lot of folks out there couldn't use the service. However, that's all changed thanks to some help from the XDA community. Because of some truly committed tinkerers, Google Now is available to download with full-functionality, including voice search. If you own an Ice Cream Sandwich-based gadget, and have a bit of experience flashing ROMs, you can now install the service by following a short set of instruction.
There are a few different threads on XDA you should visit and read. The first place you might want to go is lenny_kano's thread here, where you can find the apk and zip files for the "Google Now for ICS Project." Alternately, you can skip this step and fo straight to SilentStormer's thread where you can download Google Now and get the installation instructions for all devices running AOSP (Android Open Source Project) ROMs. If you're a newbie, check out Gachana's thread, which offers instructions in plain English.
This is an unofficial app, but many have had no problem getting it to work. If you run into any errors, let us know below and we'll try to help you out. Or you can leave a comment on one of XDA's threads.
Welcome to the future, ICS-users. We hope you like it.