 Android VS Oracle: Android's Biggest Court Challenge Starts Today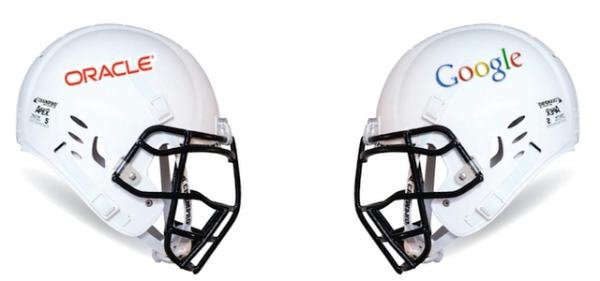 With all the Android vs Apple hooplah that's going on lately in regards to patents, many people forget that one of Android's biggest challenges doesn't come from Apple, but rather from Oracle. Back in 2010, the Oracle Corporation initiated legal proceedings against Google claiming that Android infringes on Java, a programming language developed by Sun Microsystems in 1995. Almost 2 years after those proceedings were instigated, the trial is set to begin today, with Android devices facing a possible US ban and over 1 billion dollars of damages at stake. So why exactly is the Android vs Oracle trial a big deal?
Oracle claims that Google infringed its copyright in Java's programming language, which was acquired by Oracle when they purchased Sun Microsystems 2 years ago. Google lawyers state that the copyright doesn't apply, since the lawsuit centers on features of Android that don't replicate Android software, but were written using the technology. Oracle allegedly has evidence that contradicts Google's claims, and have an email directly from a Google engineer that states Google should seek a licence from Oracle to use Java technology. Google counters that this resulted from an internal review that took place when it became evident that Oracle might sue, and claim that Sun Microsystems welcomed the use of its technology before being bought by Oracle.
Oracle had initally sought damages of more than 6 billion dollars, but those claims have been scaled back significantly since then. Five of the patents were already thrown out in pre-trial hearings, and lawyers estimate any damages it could collect on the ingringement of the remaining 2 patents would be less than 10 million (which is literally pocket change for Google). That being said, the copyright claim that goes on trial today leaves the company free to claim damages of 1 billion or more.
This trial is the first time that a jury has been asked to dive into the inner workings of Google's software, and would be the first time that written software with a specific computer language could be held copyrightable. I don't actually understand how exactly this can happen, as Java was invented by Sun specifically to act as a standard software interface across ALL operating systems, which makes it possible for developers to write apps that can run on any system.
On a positive note, even if Oracle would win this case, it's most likely that they would be required to offer Google a license to its technology, which would prevent Android devices from being banned in the US.
More details to come on this trail as we receive them.
Picture credits: Android Authority