Grab Your Party Hat, Google Play Just Hit 25 Billion Downloads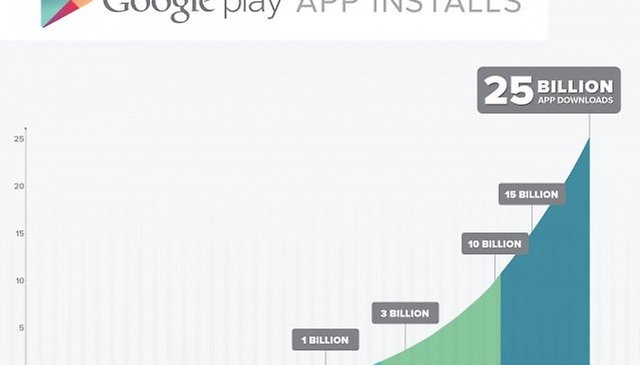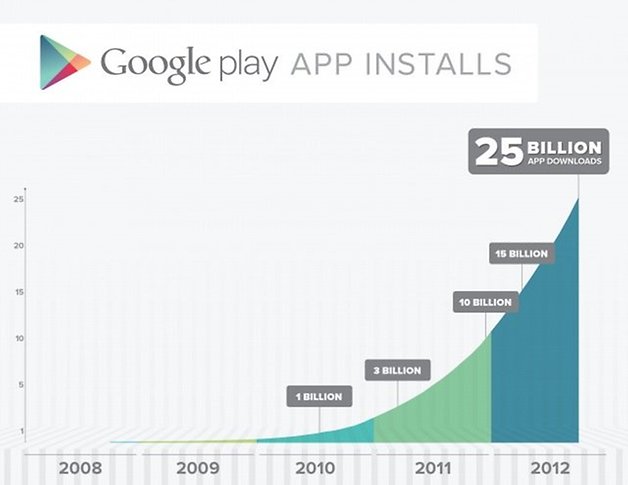 Google Play – or Android Market, as it was once known – first hit its first 1 billion downloads nearly two years after launching. Since then, the numbers have really picked up. A little more than a year after that first 1 billion download milestone, Google Play hit 10 billion downloads, which is an increase of insanity percent. Then things got really crazy wihen 20 billion downloads were announced in June of this year and 25 billion downloads announced a mere three months later. It looks like Google Play is now averaging more than a billion and a half downloads per month.
In other words: WOOOOOOOOOOOO!
To celebrate, Google is offering a bunch of popular apps for just $.25, including titles by Gameloft, EA, Rovio, Runtastic and Full Fat. They'll also be offering special collections of films, books and albums at a discount with titles like "25 banned books," "25 albums that changed the world," and "25 movies you must own." We'll let
For those keeping score, Apple's App Store hit 25 billion downloads 6 months ago. But unlike on iOS, Android owners can install apps from multiple stores (including AndroidPIT, yo!) which means the total number of installed apps is probably much, much higher.
In any case, 25 billion is certainly nothing to scoff at, and it looks like the pace is picking up even more recently, since it was only in April that Google announced they were seeing 1 billion downloads per month, and now that number has increased by 50% to 1.5 billion downloads per month. No doubt those 1.3 million activations per day are helping!