Racist "Make Me Asian" App Removed from Play Store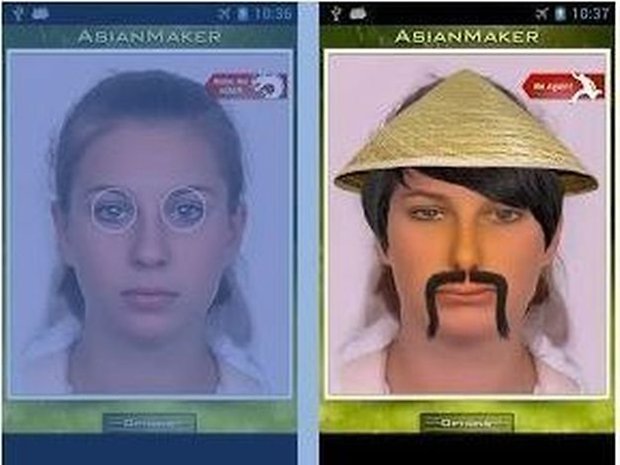 If you were wondering where Google draws the line between funny and profane, the latest controversy over the app "Make Me Asian" should be fairly instructive. Google banned the face-morphing app after receiving complaints from Asian-American groups that objected to it for embracing racist stereotypes.
What kind of stereotypes? Oh you know: rice paddy hats and Fu Manchu-style mustaches. Basically, the app transformed your face into an outdated collection of racist iconography.
The app developer, Kimbery Deiss, also trolled Jews and African Americans with the apps Make Me Auschwitz and Make Me Black – both of which were also pulled. Make Me Black darkened skin tone and superimposed a watermelon on the user's lips while Make Me Auschwitz superimposed a "Jude" star on the user's neck.
What year is it again? And why are people coming to the developer's defense and pretending that these stereotypes are funny? Maybe some folks don't find these apps offensive, but funny? Really? Those who think these kinds of apps are hilarious should buy themselves a new sense of humor, as their current one is clearly trapped in the 1920's.
Developer Kimbery Deiss's profile was completely removed and the developer did not respond to emails asking for comment.