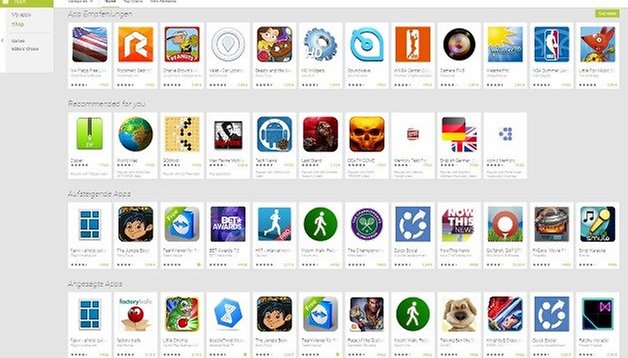 Google Play: changes at a glance
Authored by:
Nico Heister
Today's makeover of the web version of the Google Play Store has changed not only the look but also the functionality of the site. Much is different and some familiar features have been completely deleted. The fact that not everyone likes this new design seemed reason enough for us to look at the changes more closely.

XXL-Visuals
In the new Play Store, everything appears in numbers greater than before. Already visible on the home page, this is even more obvious on other pages. Apps are represented as large tiles, and while this looks appealing on a huge display, it can quickly become confusing and unwieldy on smaller monitors.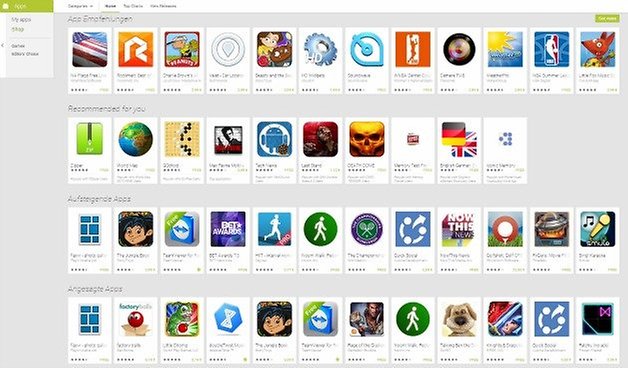 If an app has a long name, it is completely cut off and only displayed on mouse-over.

Quick Access to All Areas
This part was well solved by Google: when you are in a sub-area of the Play Store, such as Movies or Apps, you can just hover over the left hand menu to switch quickly to another area, such as Devices. (Incidentally, compatible devices for app installs now lists Google Glass, hinting that Glass will soon be managed through the Play Store too.)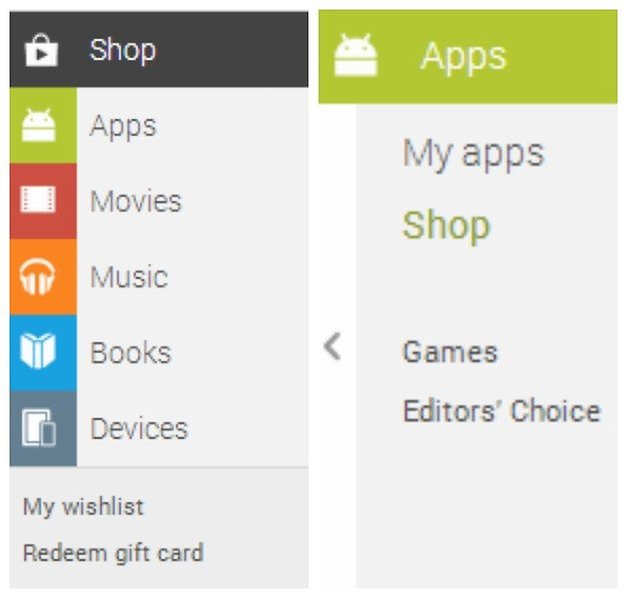 New Product Pages
Google has updated the various product pages and gone heavy on the visuals. This may be appealing at first glance, but it ultimately wastes valuable space.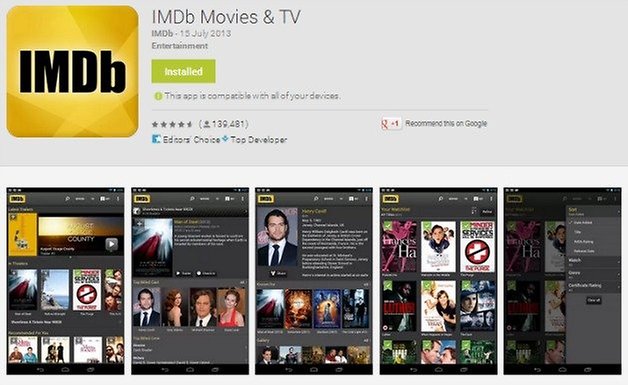 Preview images are now displayed much bigger: if you click on them so you can see more details. With the screenshots migrating to the foreground with a nice side-scrolling motion, the other elements above and below are automatically moved aside.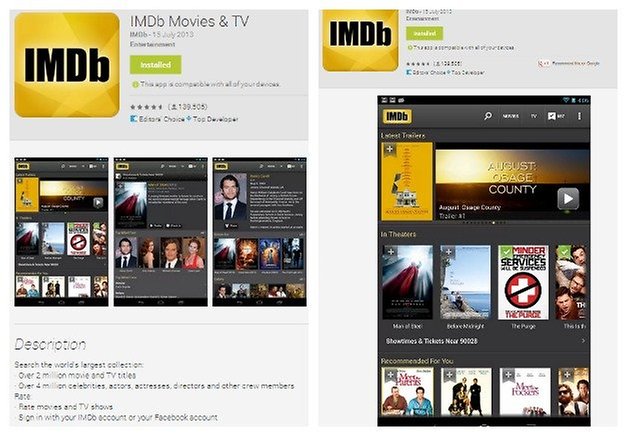 Wishlist and Gift Cards
Then, the one thing many have been waiting for: your Wishlist is visible on the web interface and Google Play vouchers can be redeemed directly on the homepage.
"My Apps" Will be Much Missed
In the old Play Store, you could view your installed apps by the device they were installed on and uninstall them via the web interface. This is now no longer possible here as Google has wielded the merciless red pen and these useful functions have been sadly removed. All apps for all devices are displayed together.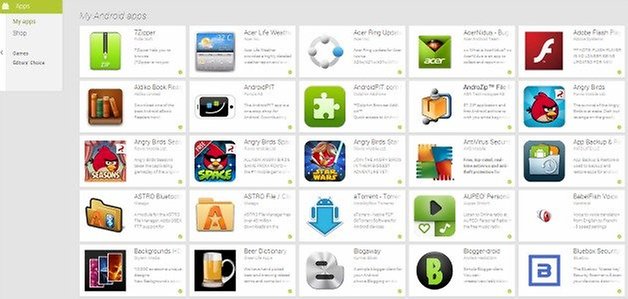 Device Selection
If you want to install an app though, you can select which device it should land on. Google poorly chose the new design of this with a small drop-down list that displays up to three devices at once. For the average user, this should not be so bad, but power users with several Android devices must henceforth scroll through a long list before they find their desired device. As mentioned above, if you own Google Glass, it will also appear here now, although as yet you cannot install apps to the device.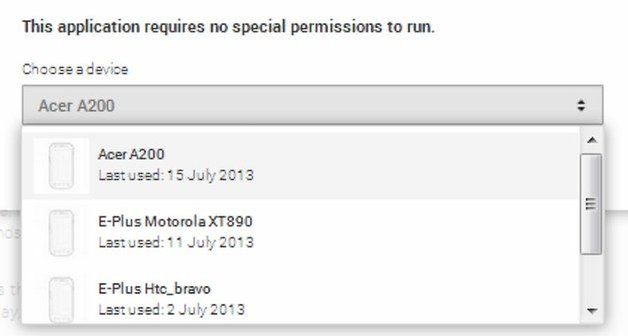 No Sorting Options for App Reviews
Again, Google has dramatically reduced the functionality of the Play Store. Reviews could previously be used to sort by different criteria, but this possibility is now missing completely. Those who would like to know, for example, how an app is running on a particular device, will now have to manually search for the pertinent reviews. Furthermore, app searches only display one page of results.

Conclusion
Google has done a nice job of revising the design on the web-based Google Play, but they have unfortunately also removed many useful functions. One can only hope that Google listens to feedback and goes a little easier on the red pen, replacing some of the features users are missing.

Have you noticed more changes in the new Google Play Store?