Google Play for Education: Developers now welcome
Google announced their intention to get into the education market last month during their I/O with Google Play for Education. Unfortunately, that was about all we saw of their service at the time as its been under wraps since then. Today, however, that changes as Google has put out the call for application submission for their education service.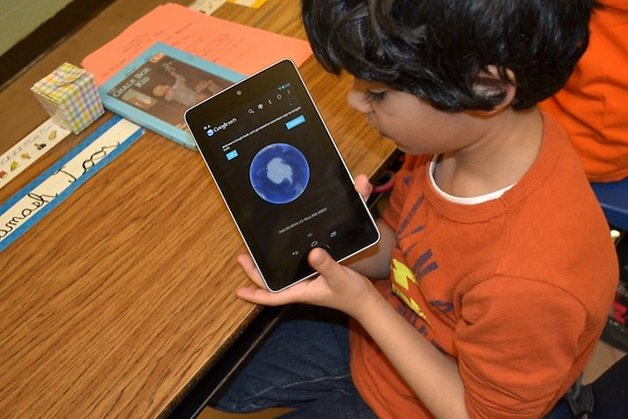 As of today, developers that want their applications to be considered for Google's educational storefront can mark them via the Play Developer Console. One thing to take note, that unlike the normal Google Play Store and their "greenlight everything!" policy, Google will probably be a little more stringent on what passes on. Each application that is marked to be used in the Google Play for Education store gets passed onto a third-party network of educators that performs a first-pass qualiftication of the apps. Not only that, all applications will need to follow the guidelines set out by Google.

So, developers, do you think you've got something good for the K-12 environment? The process follows a standard process: Test your app and ensure it's optimized for Android tablets, upload your new/updated app, mark it for inclusion in Google Play for Education, and publish. The process itself should take about 3-4 weeks to complete. For more information on all the requirements, check out Google's "Getting Started".
And so, Google starts moving forward with their Educational portal, taking on the likes of Apple. While many schools would love to see the inclusion of modern technology into the classroom, they're often constrained by tight budgets and other priorities. Not only will this provide better options for teachers to use, but also provide them in a more affordable package and controls.
What are your thoughts on Google Play for Education? Is this something you would have liked to see when you were still in the classroom?