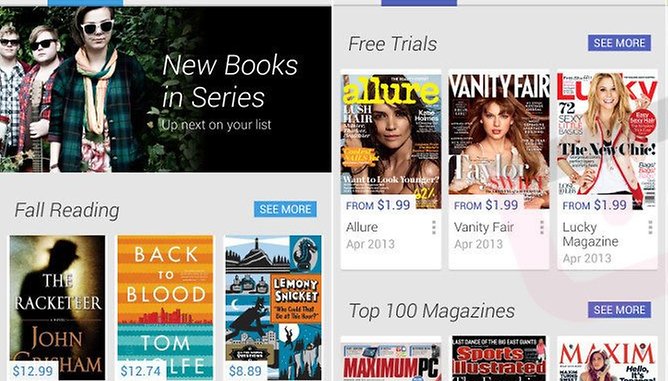 Google Play gets a face-lift with new 4.0 version
Say goodbye to the small black boxes and welcome a new more minimalistic layout with more color, fewer but more attention-grabbing images and clear navigation: it's the new Google Play version 4.0. The last update was back in July and the release date for this new and improved one is unannounced.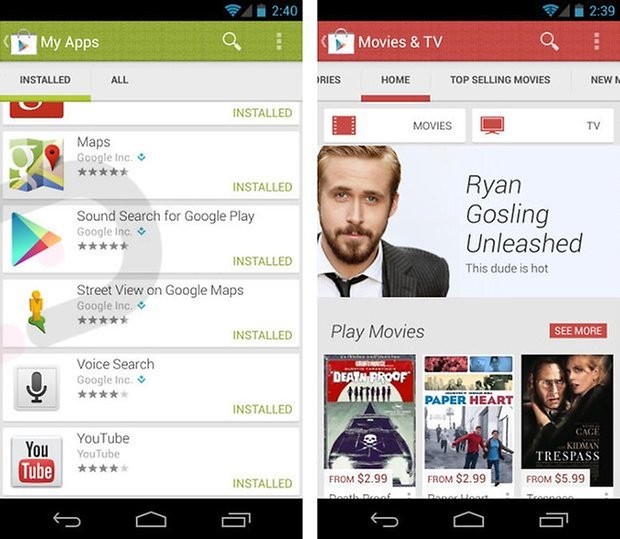 At the moment, Google Play store is made of black squares and is quite bombarded with images, creating sort of a cramped look. After the latest biggest changes in July, there have only been a few minor ones to make it more suitable for Jelly Bean and Ice Cream Sandwich. Now Google is coming out with a new and improved version, which has gone through an amazing make-over, focusing on the UI perspective.
Now it's leaped from 3.0 to 4.0, yet the navigation features haven't really changed. The new version was testing out by DroidLife, you can see that its appearance has done a somersault. Instead of bogged down black boxes, it's mainly white with bursts of colors. The top title bars, for example, are made of bright oranges, greens, reds and blues, giving it a real fresh look. The actual layout itself of the page remains the same, meaning titles, features, screen shots, reviews and links; the design is just a lot clearer. They are now employing texts to separate the various sections, as well as new fonts. ''My Apps'' is now divided into white blocks, boasting bigger icons and a modified update button.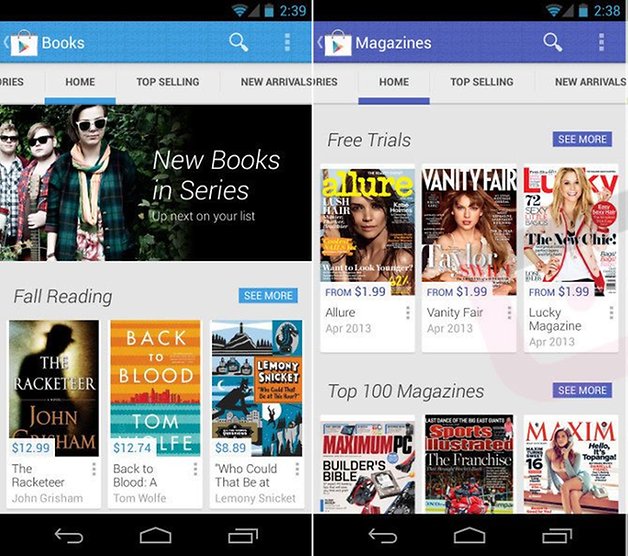 Google Play now boasts more eye-popping images, which de-clutters its whole look.© droid-life.com
The only navigation change is when actually downloading an app: it won't bring you to another page thanking you for your download, which then requires an annoying backing-up; it's all on one page. They also got rid of the ''Keep Shopping'' button. All apps appear as if they will also auto-update by default, you can select to not have the auto-update by unclicking the check box.The uninstalling process has also become more simple.
So far, there are still the same sections: movies, books, games, magazines. There might also be a newspaper section too. The new version, officially 4.0.16, will still be recognizable with the same icon on your smartphone home display.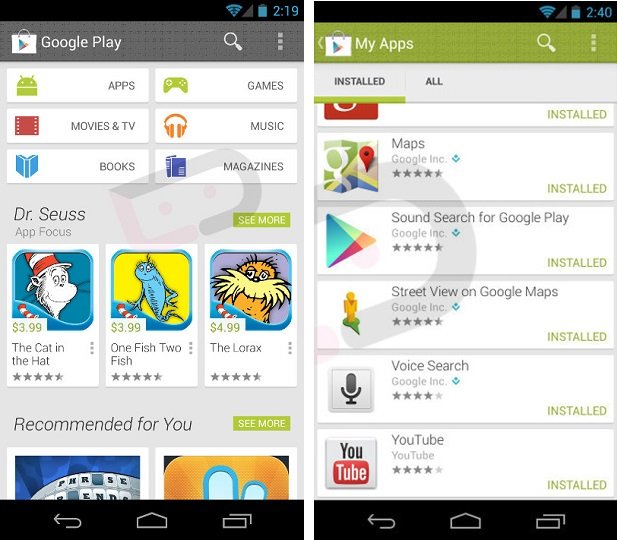 What do you think of the new Google Play 4.0? Love it? Hate it?