Spy on your friends' app habits in Google Play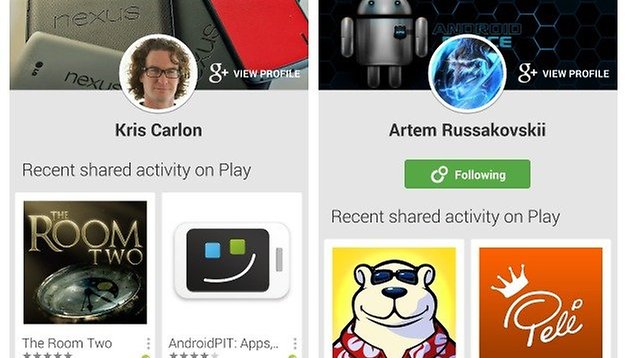 The Google Play Store has a nice new section called People that is basically a directory of the Shared Activity part of the Play Store we already have in the Android app and that just came to the web-based Play Store. The People section will let you peruse your friend's and those in your G+ circles app habits and recommendations in the Play Store.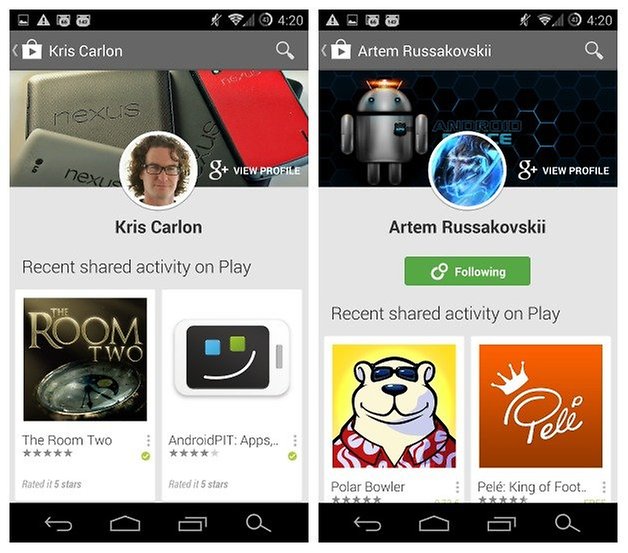 The new feature is also directly linked to Google+, so if you click the person's profile it will redirect you to Google+, further enhancing Google's tie-in pushing of their social network. Being able to casually observe what your friends and those you follow on G+ are rating in the Play Store is a really cool way to stay up to speed with what apps are worth checking out, without actually asking anyone for their recommendations.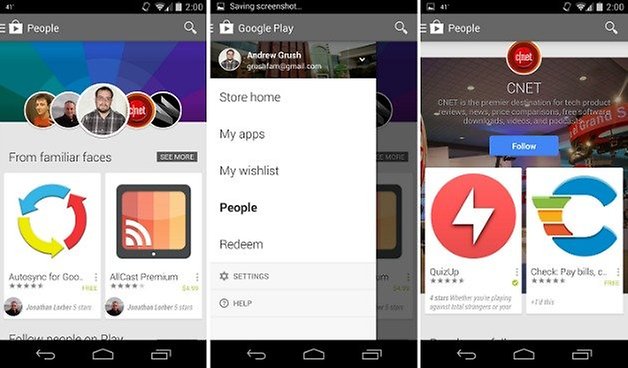 The update is being pushed server-side so you don't need to wait for an OTA update or APK, just sit tight and wait patiently for your turn. And then creep on the app habits of your circles and perhaps discover a hidden gem or two. Of course, the more esoteric your circle's app habits are the better, otherwise you'll just keep seeing things like Google Maps, Flappy Bird and Gmail recommended. The same is true in reverse too, so if you don't tend to rate anything unique get on it now and show your friends just how much of an app expert you are!
How often do you rate or +1 apps in the Play Store? What is the best recommendation for apps in your opinion?