5 Reasons Google Play Makes Less Money Than Apple and Amazon's Markets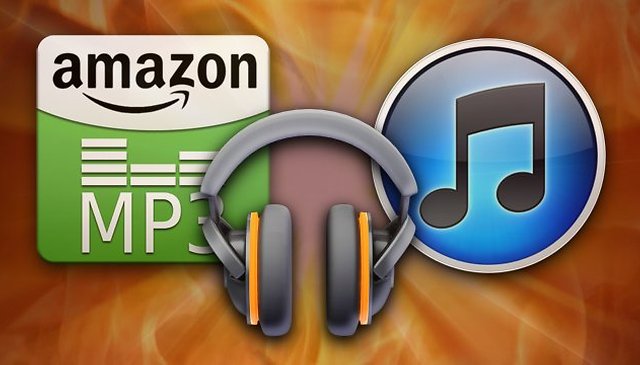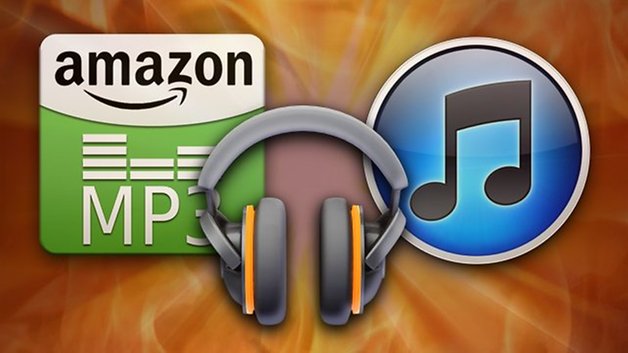 I...LOVE...GOOGLE...PLAY...PERIOD. I have over 240 apps installed on my tablet, and over 120 on my phone, and it's fair to say that I spend around 20 to 30 minutes a day at home just looking for new apps to buy and download. It's by no means perfect, but as it's constantly changing and being improved (for the most part), and although Google's strategy has LOTS of room for improvement in terms of media services, I am generally happy with the direction it's going. But apparently developers don't entirely share my love for the new marketplace, and with good reason. According to mobile advertisting firm Flurry, Amazon's appstore currently generates 89% of revenue for in app purchases, with Google Play bringing in only 23%. On average, Amazon app store users spend 3 times more than they do on Google Play, making it quite complicated for developers to get all that excited about. So why are Amazon and Apple in general making so much more revenue on their maketplaces? Here are my top 5 reasons why I feel this happens.
Google Play Doesn't Require Payment Methods to Download Free Apps/ Payment Methods
If I'm downloading a free app, why enter in payment details? Logical right? WRONG. What it is is convenient, but on the buisness side of things, it's a disaster. Why? Well think about it...on Apple's and Amazon's market, you have to enter in payment details to download any app regardless if it's free or paid. By requiring a payment method, everything is already in place to make purchase of a paid app on Apple or Amazon's app store, making it a very easy to shell out a few cents or dollars for an app if its something you really want. Google does not require a payment method, which puts developers at a disadvantage when trying to grab in app purchases or paid apps in general. Additionally, Google ONLY allows credit card purchases...no bank..no Paypal...only credit cards, which was something that honestly turned me off about the market in the beginning (also inspired me to finally get a few credit cards :-D).
Amazon and Apple Have Something Google Doesn't: Retail Experience
Ed Oswald from PCWorld made a really good point in regards to how experience plays a role in Google's strategy.When it comes to hardware, it's pretty safe to say that Apple knows what they are doing, and they do it really, REALLY well. They not only make good hardware and software, but they sell it directly in their own stores. Amazon is the worlds largest online retailer, and has extensive knowledge in how to sell and market products, both for consumers and from their company directly. Both Amazon and Apple are experts at making consumers come back over and over again for more. Google on the other hand doesn't have such experience. They are a search company at heart, full of potential and amazing ideas, but with no direct retail sales experience, and it shows with the amount of apps sold on Google Play.
Amount of Paid Apps VS Free Apps
You can naturally get free apps on Apple's market, and Amazon even gives away a paid app everyday for FREE on theirs, but the majority of them (Amazon) aren't free. On Amazon's market, 65% of apps are paid apps, while only 32% are paid on Google Play. Apple takes it to a whole other level that I honestly have to give them respect for. According to estimates from Gene Munster, the App Store contains 82% free apps, and only 18% paid, yet they still manage to make solid revenues (not major, but not needed) on their app store. This I'm guessing has a lot to do with the fact that IOS developers only need to develop for a few devices vs hundreds, and don't have fragmentation issues nearly as much as Android does. This naturally makes the developement process ALOT easier.
Internationally Available Content From a Single Source = Convenient
iTunes is yet another one of Apple's cash cows, and the fact that you can easily purchase apps, music, TV shows, (and books from iBooks) from one company makes users feel comfortable, giving them little reason to go anywhere else. I mean, why should they if all this media is centralised and can be easily paid for within one company? Same thing goes for Amazon, as you can purchase music and books (Kindle) easily and centrally from one company. Google wants to accomplish the same thing with the newly named Google Play, but considering that Kindle dominates book sales and that iTunes dominates downloadable music, Google is off to a late start. Combine that with the fact that you can only purchase music, books, apps, and movies if you have a credit card AND only from the US and a handful of other countries (workaround here), it clearly demonstrates that Google has a long way to go on its media strategy.
Customer Service and Support
If I had a problem with my iPhone (yes, I used to own one), I would call Apple, and most of the time it would get sorted out pretty quickly. If it was with iBooks, iTunes, or whatever, they were centrally responsible for sorting out the issue with someone I could actually speak to on the phone. Amazon also has many excellent available customer service options available, as they will happily call you back if you have any issue with selling products, receiving them, or with any of their digital services. Have you ever tried calling Google for a customer support related issue? GOOD LUCK. In this point, I must say that Google, as much as I love what you do, fails MISERABLY. If customers have a problem, they need someone to speak to, not an email 48 hours later. Last month Google Play developers received their pay a few weeks late, and were forced to wait days to hear from Google via emails (remember how Nexus One users tried contacting Google directly when the newly released phone had issues? It didn't end well). Developers for Amazon and Apple don't have these problems, since they have the simple but extremely important option of picking up a phone and speaking to someone at the company (again, no retail experience).
Do I think that Google stands no chance against Amazon and Apple in the media services game? Certainly not. Underestimating Google is dangerous in itself, and Apple learned that the hard way. But in order to do that, they will need to develop a better strategy in regards to payment options for services, accessiblity to those services outside the US, customer support that allows you to SPEAK with someone within the company when having an issue, and using services like Android and Youtube to build from the ground up. The potential is there, but as we can clearly see, executing a winning strategy can even be hard for the worlds most powerful company.
Picture credits: lifehacker.com