 Google Play Music All Access rolls out
Google introduced Google Play Music All Access at it's Google Developers I/O, a subscription based music services that will allow user radio stations, recommendations based on user librairies.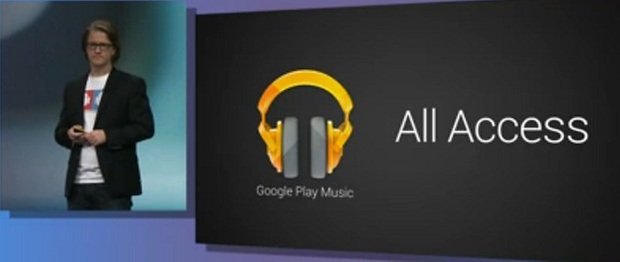 Arriving right away at $9.99 (US Dollars) a month with a possible 30 days trial that can be played anywhere and across all Android devices, this service will combine recommdnation features that are based on users librairies and current playlists, much like last.fm. Users can also instantly and seamlessly turn anything their listening to into a radio station, in a similar vein as Pandora and Spotify.
Here's a roundup of all the features that will be available:
Subscription service with access to the entire Google Play Music deals and personal recommendations / ideas. This will also allow users to turn heard music into a "radio station" that turns your music into a kind of radio program including playing as a preview of the next title.
Listen Now provides an overview of individual songs, entire albums or radio programs, which allows instant playback of music.
Personal Library will be merged with Google library music better able to manage, add, and discover new music.