Google Play Music Gets Updated with Expanded Notifications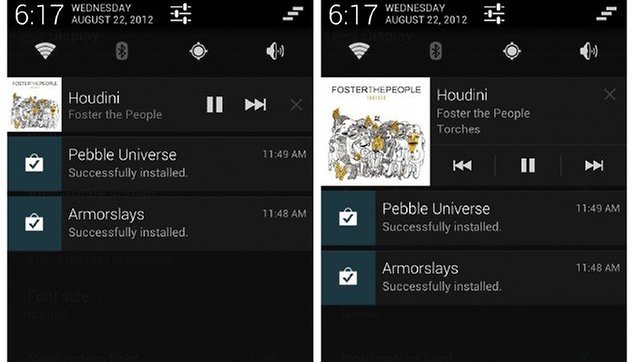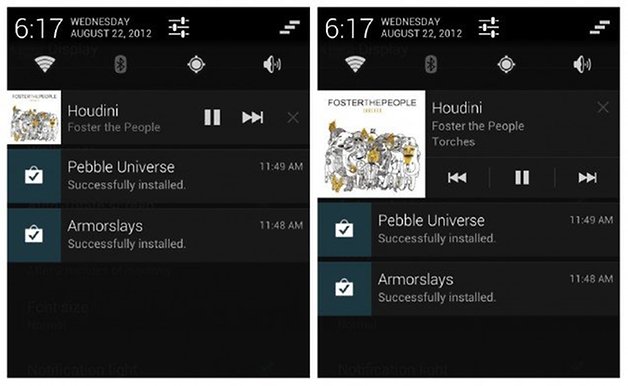 Ever wanted to switch songs on your Android without opening up a pesky app? Google Play Music received a light refresh today, allowing you to switch songs simply by pulling down on the notifications tray. The new update is going out to all Google Play Music apps out there, but with one catch: you can only use it if you've got Jelly Bean running on your phone.
The app also brought back Google TV support, so you can easily switch tracks on your home entertainment system from your Android. I'm not sure if that would be helpful to so many folks given the dearth of Google TV owners out there, but it's something.
You can download the Google Music app from the Play Store today by hitting up this link.