Google Play's Summer Sale: Swiftkey, Max Payne, NOVA Prices Slashed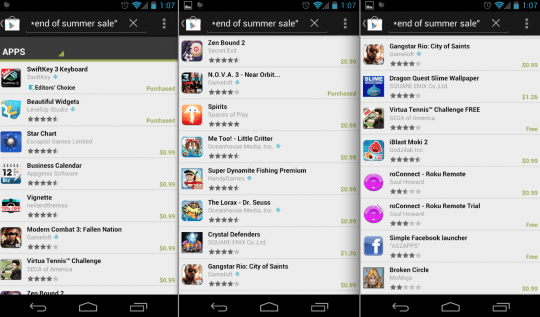 When Google Play has a sale, it's not your typical boring yard sale. No, no: there are actually a number of really great apps offered right now for deep discounts from El Goog, including multiple Gameloft games and Max Payne. A total of 18 games are currently on sale over at Google Play, including:
Swiftkey 3 Keyboard
Gangstar Rio: City of Saints
Beautiful Widgets
The Lorax
Modern Combat 3
N.O.V.A.
Max Payne (in the U.S.)
Many of these games are over 60% cheaper and the top Gameloft games are just $.99. To see which games are discounted in your country, click here.