Infographic: The Evolution Of The Android Market/Google Play Store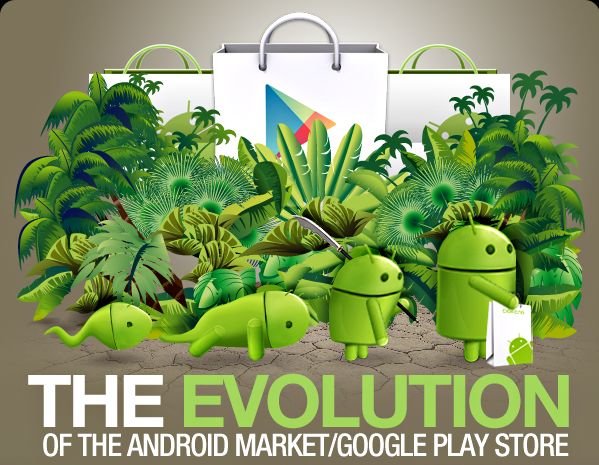 What time is it? Why it's infographic time of course! That's right folks...after hours and hours of research, designing, tweaking, editing, and making corrections, the newest AndroidPIT infographic is finally done. Last time around we went into detail about porn apps and the thousands of them that are in existence for Android, despite the fact that they aren't allowed in the Google Play Store. This time around, we take a look at how much the Android Market (aka Play Store) has developed over the years in terms of apps, features, services, numbers, and more.
SInce the initial launch of the Android Market on October 22nd, 2008, A LOT has happened, and it's more than obvious that Google has been busy (and still is) attempting to make it as accommodating as possible. There's still a lot of work to be done, but it seems to be heading in the right direction. When it first lauched in 2008, only 50 apps were available to download. Fast forward to now – over 450,000 can now be downloaded from the Google Play Store. In December 2011, the 10 BILLIONTH app was downloaded on the Android Market, which is impressive to say the least. But I don't want to write about all the information we put so much time into displaying within this infographic, as it's all included below! So here it is: The Evolution of the Android Market/Google Play Store (credits to Andrei for putting this beautiful infographic together).