Google Play Store For Tablets: Check out the Tablified Market: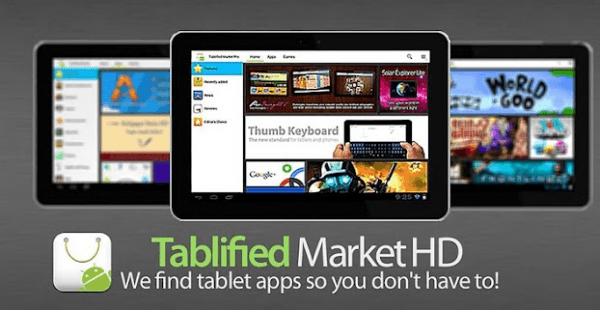 If you have a tablet PC you could spend hours searching though the Google Play Store for apps that make the most of your big-screen Android experience. But why would you, when you could just use Tablified Market HD. What? Never heard of Tablified Market, the only Android market make for tablet PC users? Then let us show it to you!
Of course Google Play does offer an incredible number of apps for tablet PCs but often they are either hidden in the sea of smartphone apps or poorly optimized version of smartphone apps. That's where Tablified Market comes in.
The kind folks at Tablified Market take the time to sort through the chaos so you don't have to. Each app that is submitted to their market is first checked to make sure that it is truly optimized for tablet PCs and not just a blow-up smartphone app. If that is not enough for you, our very own Eric McBride has too recently filtered the wheat from the chaff in his very interesting article concerning the best Android tablet apps in the Google Play Store.
Using the app is just as easy as with any market app. You have the typical mixture of categories, staff picks and newest arrivals. Of course, the app also has enough media to give you a good impression of how the each app works and there is a direct download link from the Google Play Store.
There are two versions of the app to choose from. A free version that, naturally, is ad supported and a pay version that does away with those pesky pop-ups.