Clean Up Your Crowded Wishlist with Google Play Store v3.10.9 It has been a little over a month since Google last updated the Play Store. The biggest feature they added was a new wishlist function. Now, if there's an app you genuinely want, but aren't quite ready to pay for, you can add it to your wishlist. That way you can get the app later, and also find it much easier when you want to.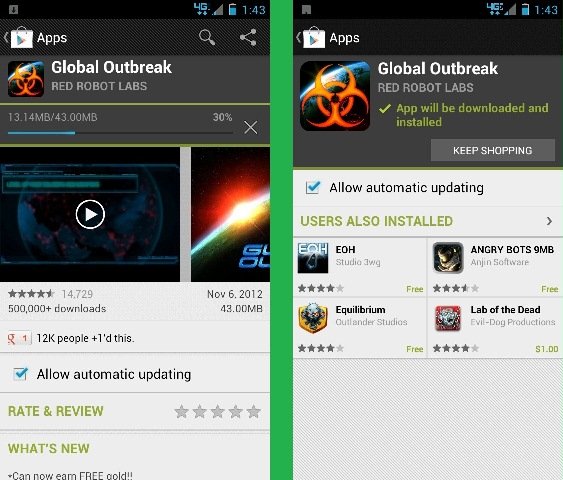 Google Play just got updated again to version 3.10.9. The latest update adds some new changes to the user interface, and an edit function to the wishlist.
The biggest change is a new screen that shows up when you want to install an app. It displays similar app recommendations related to the app you are installing. This new screen has a "keep shopping" button (pictured above) which will return you to the dedicated app page, and the install progress bar. Essentially the added window is just a filler, and to be perfectly honest it's kind of annoying. Now, there are just more hoops that you have to jump through in order to install an app. It is suitable for discovering alternate apps though, I'll give Google that much.
Previously, you could only add apps to your wishlist, but there was no way to remove them. This can become an issue if you use the wishlist feature a lot. In the new Google Play update, you can get rid of apps from the wishlist that you've already purchased, or no longer need.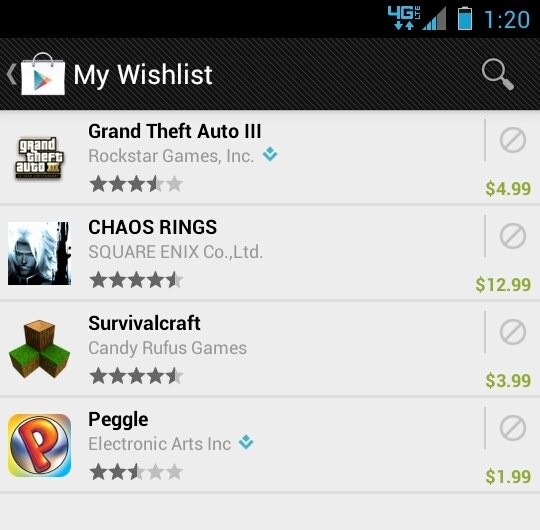 On the "recommended for you" page, a new shortcut has been added that allows you to manage your personal list of recommended apps. Like the remove button on the wishlist page, you can also delete apps from your recommendation list so that they don't appear again.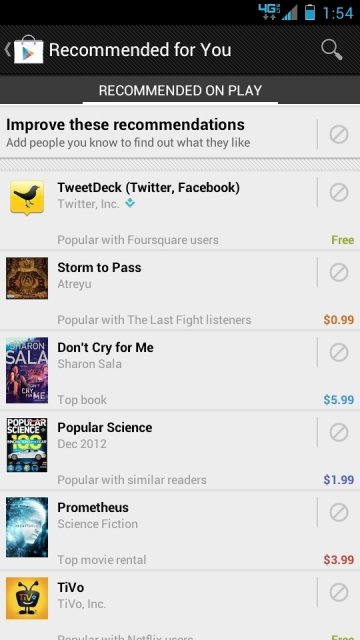 There is also a new "translate" button seated next to the app description window. Obviously, this will allow you to translate the app description if it's in a language other than English, and vice versa.
For the most part, the new features are there to improve the overall shopping experience in the Google Play store. Google is clearly dedicated to keeping their apps and software up to date!
If you don't want to wait for the Play Store app to update on its own, head on over to the source link to pick up the apk!