 [Infographic] Google+: The Little Social Network That Could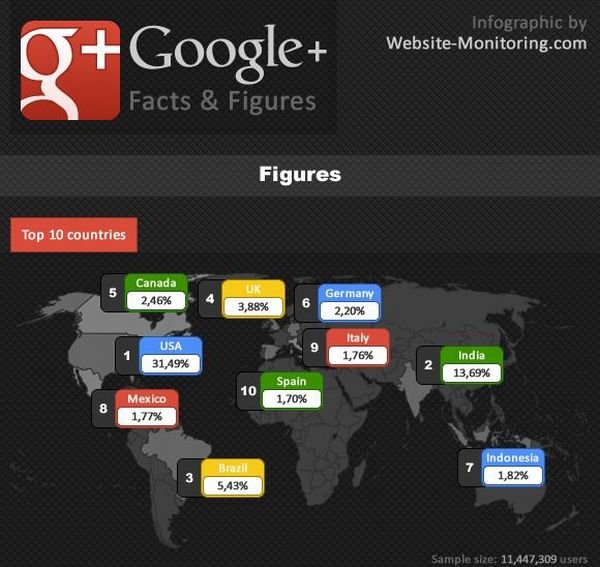 It's been 6 short months since AndroidPIT joked that Google+ was about as well attended as a pick nick at Chernobyl and what a different half a year makes! With 625,000 new users a day, Google+ is quickly becoming one of the most popular social networks worldwide and will soon give industry leader Facebook a run for its money. With Google+ growing popularity, it seems appropriate that we take a State of the Google+ Union. How often is the +1 button used? What are Google+ denizens really interested in?

So who is the average Google+ user? Is Google+ more popular in the States or Europe? Is Britney Spears really the queen of Google's social life? Check out the infographic for the answers to these, and many more, questions.