Google+ update shows what's to come in the upcoming Android makeover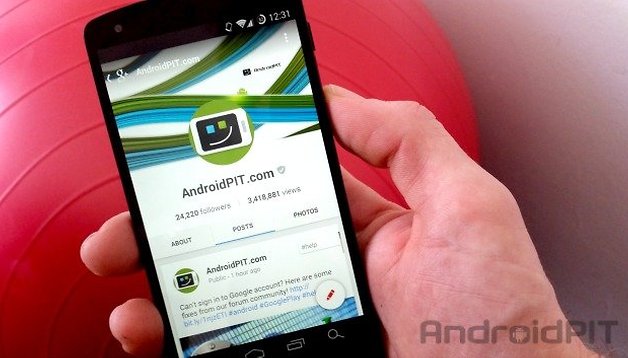 Google dropped a very nice update to the Google+ app yesterday and its got us all crowing with joy. There's all sorts of new features in the update, but perhaps the most exciting change is to the look of the new app, a change that bodes well for the future of Google's Project Moonshine Android makeover.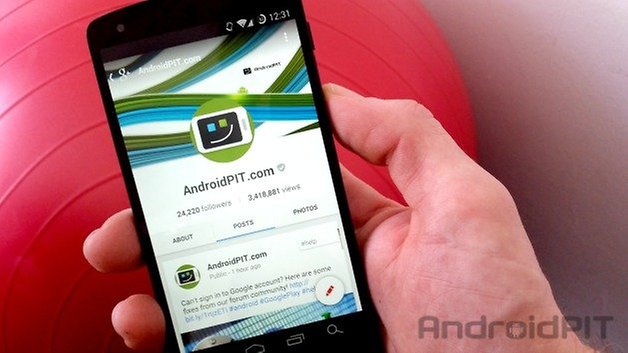 To get to the specifics of the update first (we've got the APK link for you below), here's the changelog as provided by Google's own Dave Besbris:
The addition of Auto-Awesome stories and movies for automatically generated travelogues and highlight reels.
Animated GIFs from within the app. Need we say more? How about photo-booth pics!
Large library support and the ability to browse your entire photo library by date.
Profile views now added for web-based Google+ and the G+ app. You can hide this if you like.
New navigation menu exhibiting the Project Moonshine interface we've seen leaked previously.
Easier sharing and editing options, including live view from the camera.
Auto-hiding app menu for maximum visibility and immersion.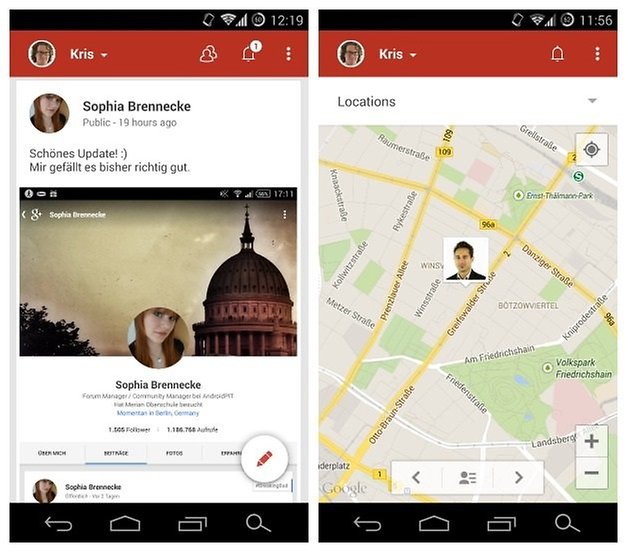 As far as new features, modifications and improvements go, the new G+ app is pretty spectacular, but the most interesting part is just how flat and crisp the new interface is. We've already seen this makeover in the Gmail app leaks from a few weeks ago and all the Project Moonshine app icons that are popping up everywhere. It looks like the new Android is going to be be ultra flat, colorful and clean. Works for me.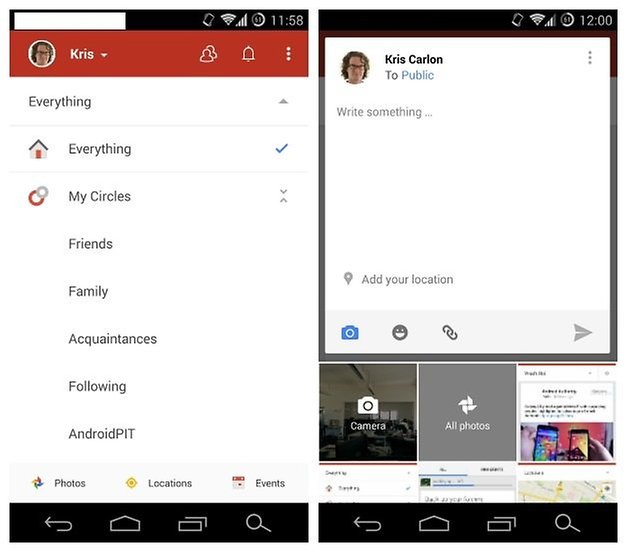 You can download the new Google+ APK from Android Police or wait for the update to come OTA or to the Play Store.
What do you think of the new Google+ app? What do you think the new Android will look like at Google I/O next month?