Google's Eric Schmidt Dances "Gangnam Style" in South Korea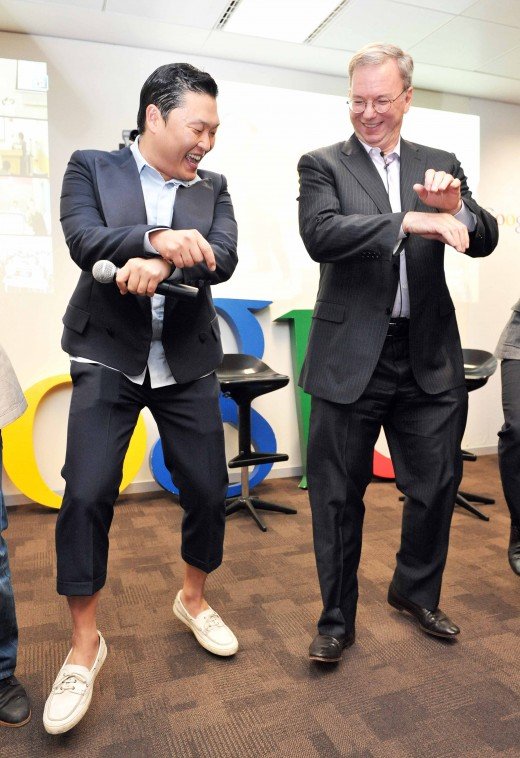 Google's Eric Schmidt was in Korea today, and in between talking about the Asia launch of the Nexus 7, he had a chance to hang out with the South Korean pop star PSY, famous for his "Gangnam Style" music video, and do a little dance with him.
If you don't know about Gangnam Style, it's basically the wackiest rap video ever made, featuring a middle aged Korean rapper appearing in ever more ridiculous scenarious. The video has been liked 2.4 million times on YouTube, more than any other video in the history of YouTube. In fact, PSY has become ubiquitious; showing up on Ellen's show to teach Britney Spears the dance in his music video and topping the charts on radio stations worldwide.
We're not sure how Schmidt ended up dancing "Gangnam Style" but here's video proof that it happened:
In other news, Schmidt is the coolest CEO ever.