Google's new chrome experiment brings skeeball to your phone and PC With their showcase of Racer during the I/O, it was certainly a hint behind what Google was planning to do with their browser to enhance the web experience. Now, their latest experiment has been released in the form of Roll It, allowing you to use your computer's browser and your smartphone to play skeeball.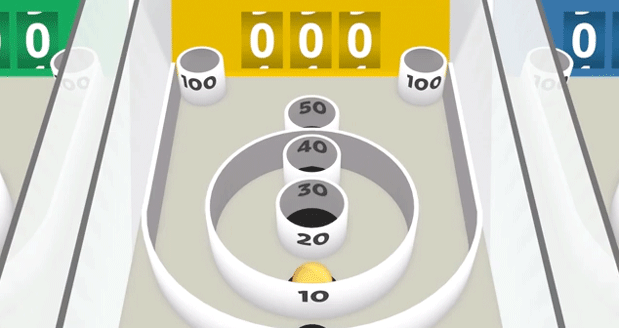 If you're like me, you played this game a countless number of times as kid at the arcade, trying to collect as many tickets as possible to get a prize. If you were also like me, you were horrible and you always ended trying to get the 100 point slots, only to repeatedly have the ball fall into the 10 point slot. Well, worry no more about wasting your quarters! With Google's latest Chrome Experiment, you too can now play this classic game from the comfort of your own home.
You can play either alone or with some friends by sharing your handset. And then, after a quick sync between your phone and your browser, you're ready to relive your childhood arcade experience. Just be careful how hard you're swinging! No need to repeat that horrible incident that happened when you first got your Wii.
Check out how to play the game from the following video:
Now if you will excuse me, I've got some skeeball to practice.