Google's Trusted Contacts shares your location in real-time to prevent worried family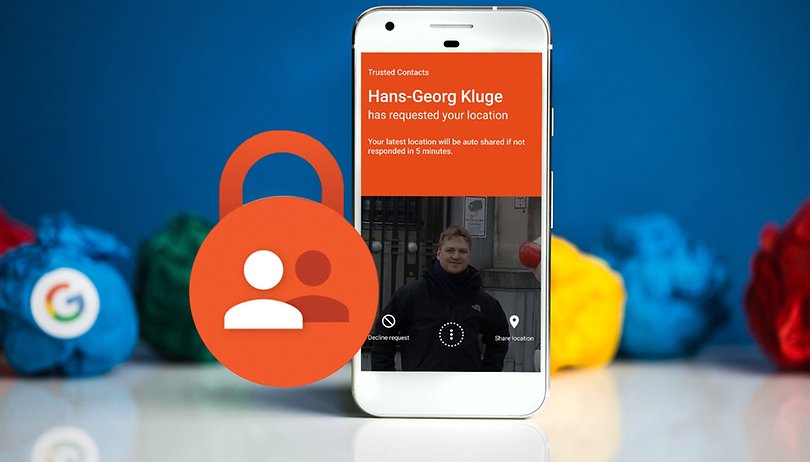 Google has launched a new Android app aimed at preventing friends or family members from worrying about your whereabouts by sharing your location data with specified people in real-time. It's available to download now, and there's an iOS version on the way too.
In a nutshell, you just need to sign into the app, set your trusted contacts and you're all set. From that point forward, any of your assigned contacts can request your location at any time, and if there's no response, they get access to it anyway. And, they can see your location on a map instead of just getting an address. It also serves as a simple way for the user to send a quick emergency alert to a contact, if needed.
It also reports the last seen time (like on WhatsApp) and the last known battery level, which is obviously handy to let you know that a phone is dead. While it's going to feel like a potential privacy violation waiting to happen to some people, anyone that's comfortable sharing minute-by-minute location data with their friends/family (and Google) will likely find the balance of ease of use and features worth checking out.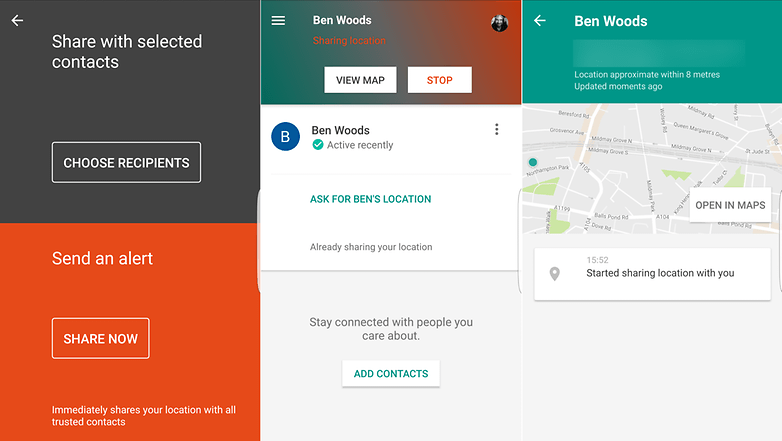 Motorola launched Moto Alert to perform a similar job, but it hasn't been updated in over two years, and Google has been missing this particular feature for far too long - an earlier more basic version of location sharing was possible from 2009 on Google Latitude, and Apple has offered iPhone users the Find My Friends feature since 2011.
Better late than never though, Google.
Do you find Trusted Contacts useful? Or are you worried about sharing the data with Google? Let us know in the comments below!