 Google threatened by Samsung: is X Phone the new iPhone with Android?
One of them controls the software, the other the hardware and together, they make the most successful team in the smartphone market. However, this dream team is not all what it seems. Google feels increasingly threatened by the Galaxy series' success. This threat could put a down spin on development, if they aren't careful.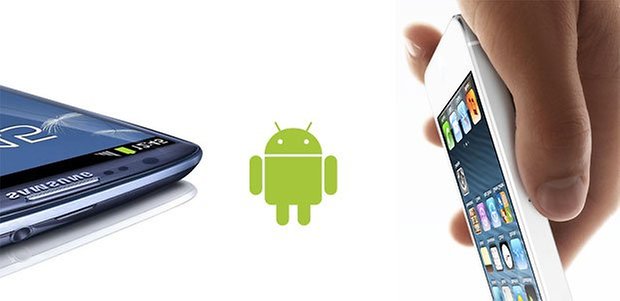 Findings from the market researcher IDC show that 40 percent of all the world-wide Android smartphones are produced by Samsung. This is an increasing worry for the people in charge at Google. The Wall Street Journal stated, that its worrisome that Samsung could use its present position to make more claims. The Korean manufacturer could demand even bigger shares from the lucrative business of mobile advertisement.
Who controls the screen?
Android seems like a very open and free system, but this representation hides the fact that Google controls our smartphone's screen, through search, youtube and maps for example. These services are in fact using us, because we can't use them without a cost. With each click and every bit of data, we are paying Google, sometimes without even knowing it. According to the WSJ, Samsung receives at the moment 10 percent of the profit from mobile advertisement, which it generates with the manufacturer's devices.
What would then happen, if Samsung suddenly said to Google: we want 20 percent and if you chose to refuse, then we will be like Amazon and switch out all Google services with alternative providers.
Samsung could also demand, that updates appear earlier on their devices than on those of other companies. If Google concedes to this request, it would be a slap in the face for all other manufacturers, who in turn, would show their backs to the Android system and make arrangements with other alternatives.
According to WSJ, this is Google's Achilles tendon. So that this never happens, they are counting on the unveiling of the new Android flagships from HTC and Sony, on the One and the Xperia Z, as well as on newcomers like HP.
Playing the Motorola Card
Samsung and Google didn't want to give WSJ journalists an inside perspective of what's going on within the two companies. However, some rumours are circulating. The newspaper wrote: it's been heard that the big cheese of Android development, Andy Rubin, while in a company meeting, explained that buying Motorola will be its security, a writ of protection so to say, just in case a single manufacturer acquires a higher dominance within the Android ecosystem.
On the other hand, if Google decides to play the Motorola card, then they would control the hardware, as well as the software basis, just like Apple. And at the end of the day, there would be one system, just as closed as iOS. This deployment could be instigated by the top model Motorola X phone, for which many have long been yearning.
To some extent, these are just mind games, but you shouldn't be too hasty to throw them by the wayside. Six years ago, I was invited to Seoul by Samsung and a high-ranking manager told me in a very candid way: in a few years, they will be the leaders in the world of telephones. At the time, Nokia had more than 40 percent and I thought to myself, this guy must be off his rocker.