Google Search to add app listings to results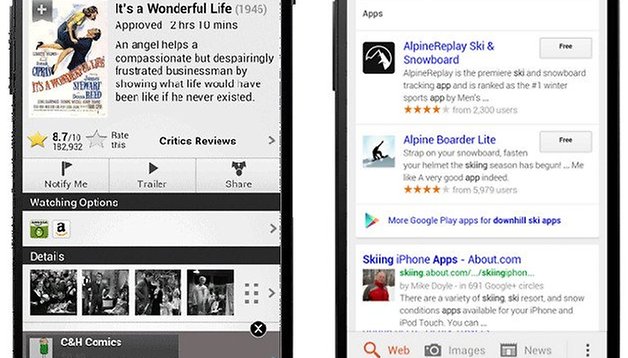 In steps towards better connecting the web and the apps which you have installed on your Android smartphone or tablet (or the ones that you should install), Google is going to integrate a new component to their search function for their next update, which will make finding stuff a lot easier and quicker: Google is adding app listings to search results, those installed on your phone and clusters of relevent apps in the Google Play Store.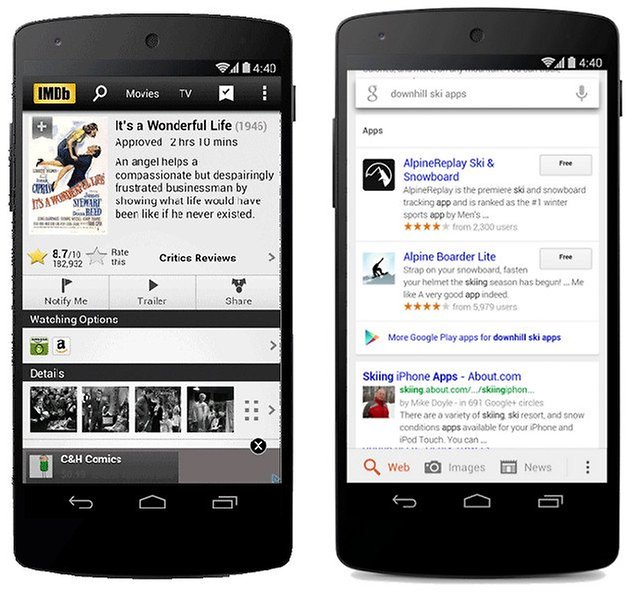 Finally! Breath a sigh of relief at this addition, which, to me, just makes so much sense. Now, instead of spending hours searching through apps to find something, you will just need to ask Google about a specific Christmas movie for example and it will look up not only ratings previews on the web, but also in your previously installed IMDB app. Want to see what the slope conditions are, just ask how's the snow on Mount Baker and vamoosh! It will bring up internet results as well as a cluster of Google Play apps for you to install that will be able to provide you with the information you seek.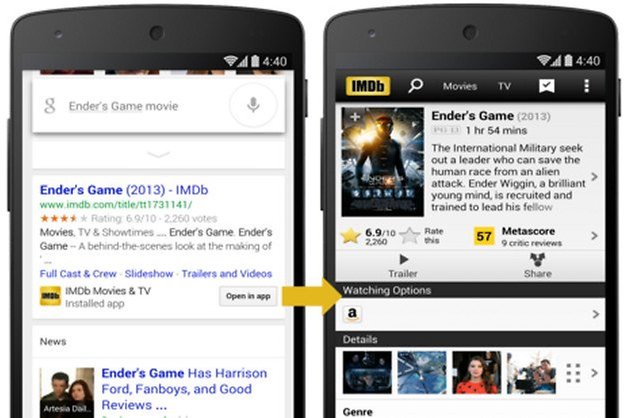 When an app has already been installed and contains the relevant info, it will present you the button 'open in app' in the search results, which by pressing it, will bring you to the app itself. If it suggests a cluster of suggested apps, selecting the price button will whisk you away to the individual app info page in Google Play.
These new features are currently being distributed for Android and are already available for the Google Search app and directly in Google Chrome and the Android browser. This new search components will be continously expanded upon, as Google adds support for further applications. You can get full details about this on their developer's page.
What do yout think of this update? Is this feature long overdue?