 Street View Controversy: Don't Be Evil, But Stealing E-Mails is Okay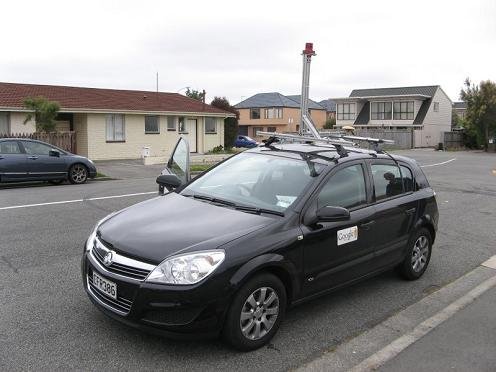 In 2010, Google was accused of stealing personal information from WiFi networks while taking photos for Street View. The company maintained that it had no idea the personal information was being stolen. Now it turns out they knew all along.
A Google employee created a program that scanned nearby wireless networks and stole sensitive information from the WiFi boxes and, according to documents, he told other emoployees exactly what he was doing. According to documents released by the FCC, the employee sought to use this informaiton for "other Google projects." However, Google maintains that senior project managers had no idea what was going on.
The stolen information included 72 e-mail passwords, 774 distinct e-mail addresses, and even an exchange of e-mails between a married woman and man "both seeking an extra-marital relationship with first names, e-mail addresses and physical addresses."
Somehow (I really don't know how), the FCC has ruled that the company has NOT broken the law, since collecting the data is somehow not illegal. But the regulating commission did fine Google for $25,000 for obstructing its investigation.
Has hell frozen over? How is collecting private information about citizens not breaking the law?
Additonally, the employee who created this program dismissed privacy concerns because the Street View cars, " wouldn't be near any given user for an extended period of time" (though he made a note to discuss the issue with a product counsel). Is this the new definition of privacy? As long as someone snatches up your private information quickly, it's kosher?
Google first denied that they collected this data. Then they admitted they collected only fragments of data. Then they admitted they had stolen e-mail addresses, passwords and search history, but maintained that they didn't know it was happening at the time. Now it turns out they lied about this as well.
Here's the thing – all major online businesses collect user data to sell to advertisers. But they don't drive by my house and suck up my e-mails wirelessly without my consent. That's creepy on an entirely new level. Can Google be trusted after lying about collecting this data for so long? And how is all of this legal?