Google Street View Controversy is Far from Over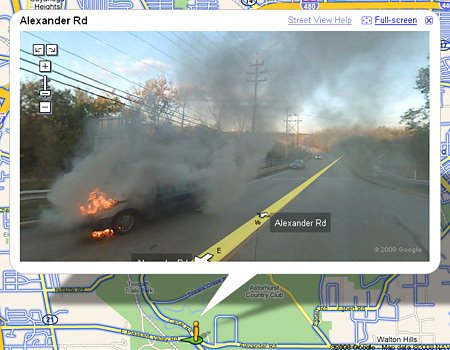 After reports surfaced that Google was aware an employee had stolen e-mail addresses and passwords from wireless networks using the Street View van, the scrutiny has only broadened.
Now there's talk of congressional hearings in the U.S., and more than 40 state attorneys general are pressing ahead with an inquiry. Additionally, the engineer has been identified by the New York Times as Marius Milner, who actually bragged about being a hacker on his LinkedIn page and wrote "I know more than I want to about Wi-Fi," perhaps a strange thing to write to potential employers, no?
Milner told 2 other employees about his plans to suck wireless passwords, but nobody seemed to think it was a bad idea. At least six engineers were in positions to stop him, but did nothing.
Lawmakers in Europe are also going after Google now. The European Justic Commsioner Viviane Reding recently called Google an "Orwellschem Überwachungsapparat," or Orwellian surveillance apparatus, in Der Spiegel. She also said, "My impression is that Google has trampled European data protection legislation."
Originally, Google was only fined $25,000 in the case, but the damage done to the company's image will be harder – and more expensive – to fix. This could be the beginning of an even longer international investigation.