Google Translate adds five more languages In it's latest update, Google has added five new languages to the vast repertoire on Google Translate bringing it's total to over seventy languages. Along with it's notable previous update of being able to provide users with offline access to it's translation services, it seems like it's a continual "full steam ahead" approach by Google in keeping their products active and continually evolving.

Updated Languages
The addition of these five languages adds potential support to over 183 million more people around the world. The updated languages are as follows:
Bosnian.
Cebuano, a language spoken in the Philippines.
Hmong, a language spoken throughout China, Vietnam, Laos, Thailand, and the United States
Javanese, the second most-spoken language in Indonesia.
Marathi, an Indian dialect.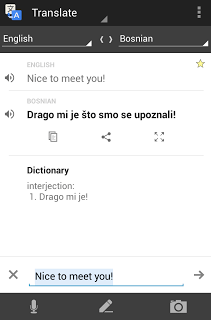 Google has noted that with the exception of the Bosnian language, all other languages are considered to be in an alpha stage, which means they may not be quite up to par yet with other official languages on Google Translate, however, Google will continue to update and tweak them as time goes on.
Check out the official announcement here and make sure to give it out a try for yourself!