Google Translate Brings Its Greatest Update Yet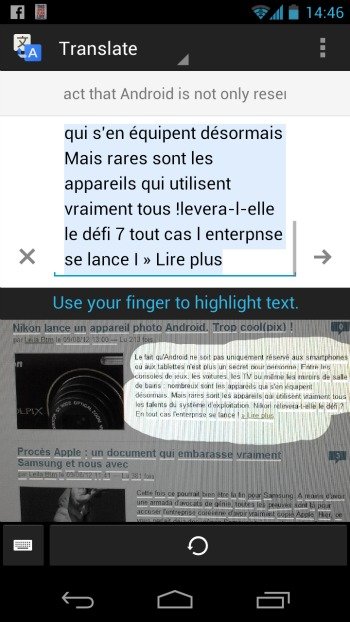 Google Translate is fast becoming one of the most useful apps on my phone. Not only can you now speak to the app and have your speech translated, but Google has just unveiled another stellar feature that is both inevitable and awesome: the ability to translate text from images.
So the next time you're wandering around on vacation somewhere and you stumble upon a sign you don't understand, or you're at a strange restaurant and trying to figure out what to order, or you're in any strange circumstance, Google is here to help. Simply snap a photo of the words you don't understand, brush your finger across the desire text, and Google will do the translating. The latest update also brings instant translation as you type, speech input dialect preferences, and improved Japanese handwriting results. In other news, we love you, Google.