Google Translate for Android Now Available Offline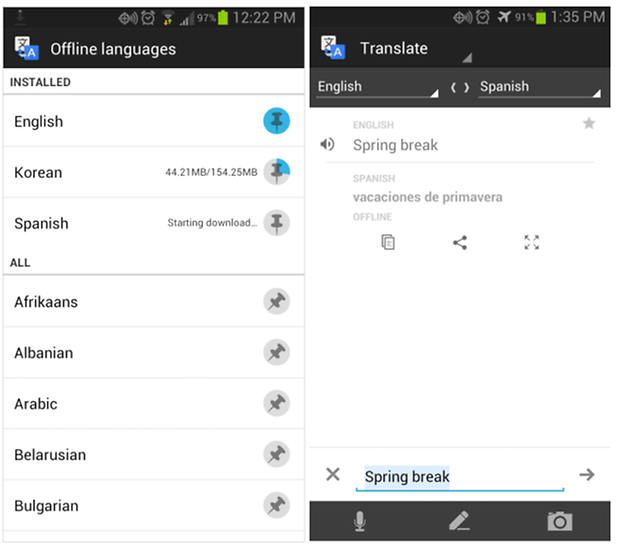 Of all the apps out there that you need to use without an internet connection, Google Translate is surely the most important. How many times have you been traveling and wished you could open Google Translate to figure out a word or phrase, only to realize that you don't have the internet connection to do so? Well, now
You'll be able to explore over fifty languages, "From French and Spanish to Chinese and Arabic," according to Google – all without an internet connection.
You can download the packages in Google Translate's app menu. Once the packages are downloaded, you are good to go. Be aware that the languages packages take up a fairly sizable amount of memory. German, for example, is 160MB, and I've read others are up to 200MB.
There are already a number of offline translation apps out there, but with more than 50,000,000 downloads, Google Translate is by far the most popular. Now that Google Maps is also available offline (after you select and download the portion of map you need to use), you'll be able to use your smartphone to get around AND talk to locals almost everywhere in the world without biting into your precious data. The only catch? Google Translate offline is missing a few features, like the ability to read text out loud.
And if you're abroad and need to surf the web, try downloading Onavo Count to lower your data usage.
Read about our other favorite travel apps here!