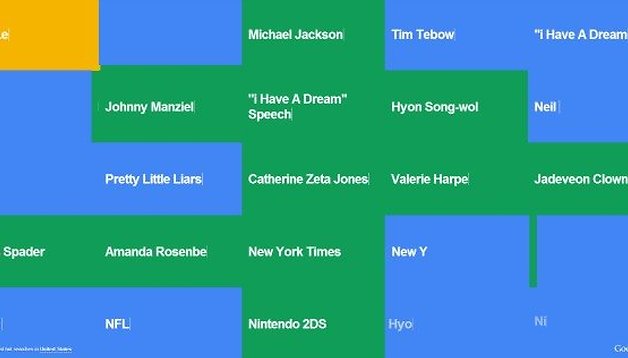 Google Trends: what is America interested in right now?
And now something light for the weekend! Don't say Tata Parano didn't warn you: Google knows everything! By using it on a daily basis for going places, posting pictures, searching for information, Google has managed to acquire a lot of data on you and has become an omniscient presence in our lives. Not only does Google know everything, Google remembers everything too: what you searched for, as well as when! Thanks to Google Trends, anyone can tap into what people over the entire world are looking for, which books they read, which people they like, the music they are listening to etc. Let's see what the USA was up to in the past little while!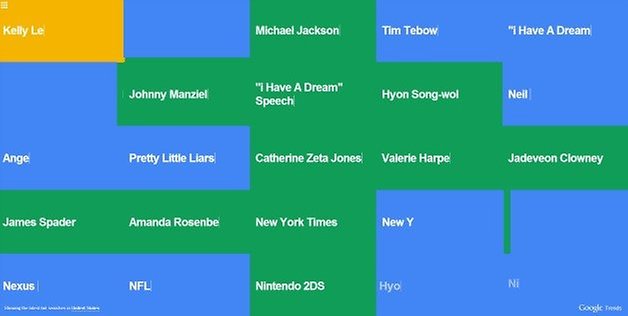 Celebrities
Cory Monteith
Miley Cyrus
Selena Gomez
This one breaks my heart: not only is Canadian Cory Monteith the most searched celeb in the USA, he is at the top for the most searched people and musician. This really struck a chord for me when Glee star, who was born in Calgary Alberta (which is near my hometown), died in July in Vancouver. Ok, Miley Cyrus just gave a very risky performance at the VMA Awards and Selena Gomez is just too cute.
Animals
This just goes to show that there are more dog lovers out there as cat lovers and good old horses come in third. Cat lovers may find this offensive, but in fact dogs have never left first place position at the top of the Google chart. Horses, fish and chickens have always battled for third place.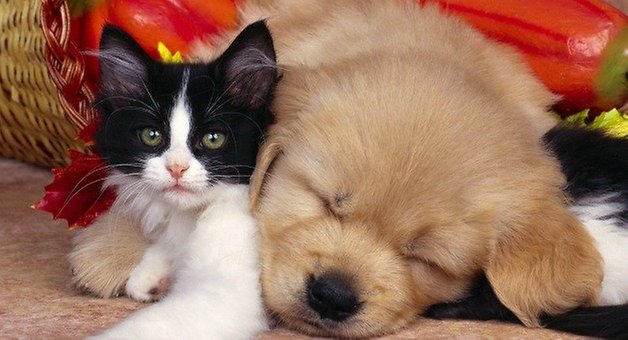 Books
The Bible
Under the Dome
The Hunger Games
''Under the Dome'' is a Sci-Fi novel by Stephen King, published what seems to me like much later than his other books, is about a small town stuck inside a huge glass ball where mayhem breaks lose. The novel has now been made into a full-fledged TV series starring sexy Mike Vogel from ''The Help'', stunning Rachelle Lefevre from ''Twilight'' (also Canadian) and Natalie Martinez from ''Broken City''.
Business People
Oprah Winfrey
Steven Jobs
Bill Gates
Who doesn't just love Oprah Winfrey? Steve Jobs comes in second and when I looked a bit closer at his Google Trends track record from 2004 to now, he got a crazy spike in September of 2011 when CBS News Twitter account ''@WhatsTrending'' committed the terrible mistake of tweeting about his false death, which caused a huge uproar. And well, Bill Gates has always been popular.
And who cares the most about Android??
Countries who look up Android the most:
Indonesia
Myanmar (Burma)
Philippines
The American cities which follow Android the most:
San Antonio
Chicago
Dallas
L.A. was only 5th and San Fran was 6th. It looks like Texas has a sweet spot for the operating system over any other American State. Good on you guys!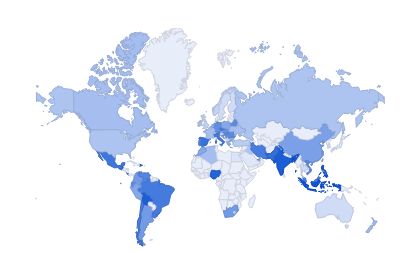 Who's talking about the Nexus 7 (2013) in the USA?
Today's hot searches?
James Spader, that actor from the original ''Stargate'', ''Pretty in Pink'', ''The Practice'' TV series, ''Boston Legal'' and Lincoln, has just taken on the role of the evil villain ''Ultron'' from the upcoming Marvel movie ''Avengers''. This landed him at the top of Friday's top searches.
Today the NFL finally agreed to pay out a mind-boggling $765 million to the 4,500 players and their families after a drawn-out lawsuit. Finally it settles that in fact playing this sport can cause serious dangers to your health when receiving repeated hits to the head. The NFL hid what they knew about this to its players. How in the world didn't they know!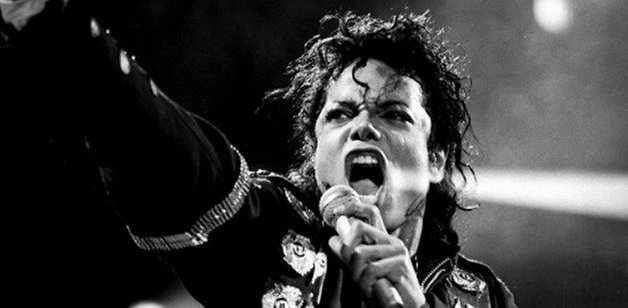 Michael Jackson who sadly departed from this world, leaving us with nearly half a century of awesome and history-making music, would have been 54 yesterday. The world celebrated the Thriller singer's birthday in his memory.
After we just talked about Hugo Barra's drama about leaving the company, there's now news that Amanda Rosenbreg, Sergey Brin's girlfriend, has just been shafted and transferred to another position further away from the Google Glass billionaire.
Well, if that wasn't a bit of light reading for you, then I don't know what is. Google is a part of our every day vocab, a huge presence in our lives, often bordering on creepy in many different ways. We've mentioned this in the past, but Google tries to get as close to the creepy line as possible without actually stepping over it.