 Google Voice Search Adds 13 New Languages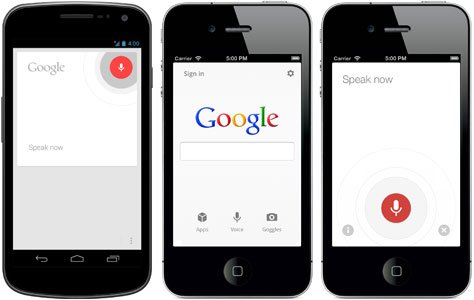 English-speakers have long taken for granted the fact that they can ask their phone where to get a nearby coffee and receive a crisp reply in their native tongue. But Swedish folks? Not so lucky, until today. Android's official blog is reporting that the Voice Search function which powers Google Now is available today in 13 new languages– bringing the total to 42 languages and accents in 46 countries.
100 million new speakers can use voice search now that Google has added support for:
Basque
Bulgarian
Catalan
European Portuguese
Finnish
Galician
Hungarian
Icelandic
Norwegian
Romanian
Serbian
Slovak
Swedish
According to Android product manager Bertrand Damiba, adding new languages takes a whole lot of work, including recruiting volunteers to help the software learn pronunciation rules. "While languages like Romanian follow predictable pronunciation rules, others, like Swedish, required that we recruit native speakers to provide us with the pronunciations for thousands of words. Our scientists then built a machine learning system based on that data to predict how all other Swedish words would be pronounced," Damiba wrote on Android's blog.
Voice Search comes pre-installed on any Android running 2.2 or higher. Jelly Bean users can access it simply by saying "Google" and then speaking their search query from the Google Now homepage. If you don't have the service already, you can download it here.