 Google Wallet Expands and Gets More Secure, But Will It Survive?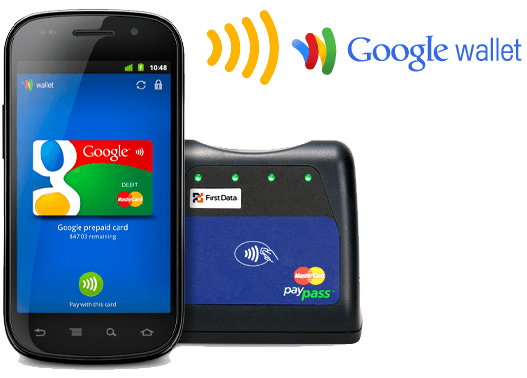 Google Wallet has expanded to support all major credit and debit cards, including Visa, MasterCard, American Express and Discover card, which is a good sign for the ailing service.
Not only that, Google is promising they'll save your payment details on a highly secure Google server, instead of on your phone, so that thieves won't be able to access your personal billing information should they get their hands on your Android. This approach also "speeds up the integration process" for banks, so they can add their cards to the Wallet app in "a few weeks." Users can disable their wallet account remotely should their phones get lost or stolen.
For those who aren't in the loop, Google Wallet is a mobile payment system that uses NFC to allow users to pay for things wirelessly. Chances are you already have a Google Wallet account if you've ever bought anything on Google Play, but only certain folks are able to download the official Google Wallet app (more on that later). But there are still a number of problems with the service:
1. It May Not Play Nice with Your Rewards Cards
Google has struggled with how to expand the service to support other cards besides Mastercard. However, they've found a sneaky way to include Visa without officially partnering with them. By storing your Visa card data in their servers, instead of the NFC chip on your phone, the merchant won't be able to see your credit card information– unless you'e using one of Citi's MasterCards – instead, a "virtual" Google Wallet MasterCard is used. This is nice, but your purchases will show up as "Google Wallet," instead of actually describing what you've bought, which could be problematic for bill-keeping.
Because of this, the service will also not work well with your rewards cards. So, for example, you might not get that 5% on gas purchases if you use it since it shows up as a google purchase rather than a gas purchase or similar.
2. It's Still Officially Unavailable to Most Folks
Even if you're located in the U.S., this app is a pain to install. Since all carriers have blocked the service, except for Verizon, you have to sideload the app by downloading the apk here. Verizon, AT&T and T-Mobile are all betting on the ISIS mobile payment system and have teamed up against Google to push their own NFC-enabled payment system.
3. There Aren't Enough Coopertating Businesses
Then there are the actual businesses. So far, Google Wallet is accepted at a smattering of businesses, including select Old Navys, CVS Pharmacies and Coca Cola vending machines, among others. But it's not so widely-adopted that you'd think to use it everywhere you go.
That said, even in far away Berlin, AndroidPIT HQ, it looks like there are more than few businesses where it's accepted. So that's a nice start.
I'm certainly rooting for this service to win, but it looks like it may be a hard road ahead. Have you used Google's NFC technology to pay for any recent purchases? How did it go?