Is Google Wallet The Next Google+ ?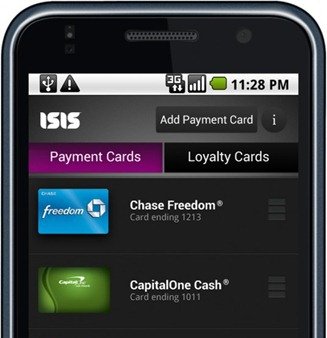 For many Google Wallet represented the "next big thing" in online commerce; A digital, wireless payment system, letting each and every smartphone user pay with a simple wave of their handset. Google Wallet sounded great in theory but the "revolution" never got out of the starting gate. Carriers and Credit Card companies a like were reluctant to adopt the new service and security flaws have dominated the headlines.
Now it seems that carriers are betting on a new payment system outside outside of Google's grasp. All this begs the question: Is Google Wallet obsolete before it even really gets off the ground?
Google Wallet: A Whole Lot Of 'meh'
I think most Android users will admit, the idea behind Google Wallet is cool. Instead of having to carry a bulk wallet around with you, users of Google's payment system can manage their finances with their Android smartphone. All users need is a smartphone equipped with Near Field Technology and they are ready to go. But despite the initial promise, the implementation of Google Wallet left much to be desired. Since it's launch in 2011, Google Wallet has only managed to attract attention from Sprint and Master Card and the limited availability of NFC ready smartphones has hampered its spread. Currently, the only phones making use of the new service are the GSM Galaxy Nexus and the Nexus S 4G– not exactly a huge pool to work with. What's more, the revelation that Google Wallet could, under certain conditions, actually expose your PIN number also didn't cast Google's latest experiment in a good light.
But with the increasing popularity of the Galaxy Nexus with it's on-board NFC, it does seem that the potential is there for Google to land a major coup. But a new challenger has appeared that might just make Google Wallet the MySpace of mobile wallets.
ISIS– A Mobile Wallet Companies Want You To Use
That's where ISIS comes in. Don't worry if you've never heard about the biggest challenger to Google Wallet. They have yet to release a product and aren't officially supporting any phones– yet. But with $100 million in the bank and their first wave of supported phones due to release in Q2, it looks like Isis will be the real powerhouse in all things mobile wallets.
Isis' service, in and of itself, is almost identical to Google Wallet, so how can it succeed when Google is struggling to get their mobile wallet service off the ground? It's simple: Isis has friends in very high places. Isis' sizable bank roll was provided by the likes of Verizon Wireless, AT&T and T-mobile and they have already inked deals with credit card system giants like Verifone, Ingenico, VIVOtech, Equinox Payment and more familiar names like Visa, Master Card, American Express, Discover, Chase, Captial One (etc...etc...etc...) With such well-known companies backing their product launch, the Isis app is almost assured success.
It seems that many of the largest companies involved in online payment are lining up against Google and it's easy to see why. Google is a huge enterprise and there is hardly a business segment that Google hasn't managed to work its way into. It seems retailers and wireless providers are lining up to push back against Google's steady march to Ma' Bell levels of influence. Even retailers like Wal-Mart and Target are getting in on the fight. The Wall Street Journal recently published a piece indicating that the big box chains had joined over two dozen other retailers to proof their own wireless payment system, independent of both Google and Isis.
All this seems to point to one conclusion: Google Wallet might not be the future of e-commerce after all.
Picture credit: Android Police